These 16 teams will compete for the title of Splatoon European Championships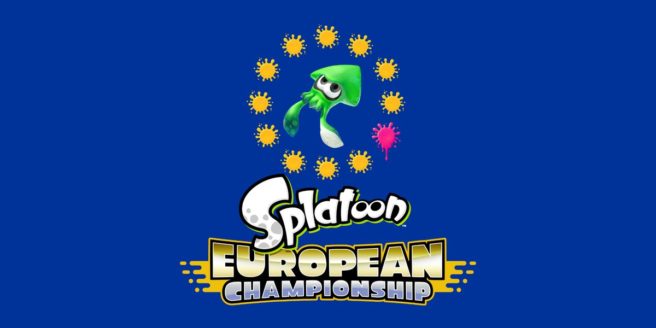 The dust has almost settled on the Splatoon European Championship. 16 teams will soon be battling it out, including winners and runners-up from the preliminary local tournaments that have been held over the past year.
These 16 teams have made it to the semi-final and final:
UK: Team Mako (Winner of UK championship) and 4D (Winner of wildcard tournament)
GermanyAustria/Switzerland: Gucci Gang (Winner of German championship) and Hallo! (Runners up)
France: Alliance Rogue (Winner of French championship) and EL Firmament (Runners up)
Spain: Spanish Army (Winner of Spanish championship) and Archicosmus (Runners up)
Italy: NinPlayers (Winner of Italian championship) and CrossInk (Winner of online Italian championship)
Netherlands: Polderlantis (Winner of Dutch championship) and Team.Extensions (Runners up)
Belgium: Overtime (Winner of Belgian championship)
Portugal: Hexagone (Winner of Portuguese championship)
Russia: Red Ink (Winner of Russian championship) and Splat Tim (Runners up)
Nintendo will first hold a pre-qualification round on March 30 and the morning of March 31 as the 16 teams compete for a spot in the final four. The semi-final and final will then be hosted live on Nintendo UK's YouTube channel and on Twitch at 13.00 CEST on March 31. Those who win will receive a special trophy and jersey, in addition to the title of European Splatoon Champion.
We also can't forget that Polymanga will host a special virtual concert featuring Pearl and Marina from Off the Hook before the tournament's final stages. This will also be live streamed on Nintendo UK's YouTube channel and on Twitch starting at 12:00 CEST.
Source: Nintendo PR
Leave a Reply