Thronebreaker: The Witcher Tales listed for Switch on South Korean classification site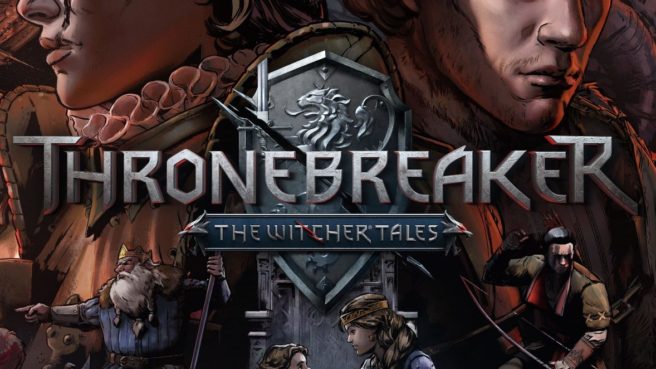 Thronebreaker: The Witcher Tales may have a chance of coming to Switch. Over in South Korea, the game is listed for Nintendo's console in a CSV file from November.
CD Projekt Red originally released Thronebreaker: The Witcher Tales last year. The RPG is "set in the world of The Witcher that combines narrative-driven exploration with unique puzzles and card battle mechanics."
Here's an overview of the game, along with a trailer:
Thronebreaker is a single player role-playing game set in the world of The Witcher that combines narrative-driven exploration with unique puzzles and card battle mechanics.

Crafted by the developers responsible for some of the most iconic moments in The Witcher 3: Wild Hunt, the game spins a truly regal tale of Meve, a war-veteran and queen of two Northern Realms — Lyria and Rivia. Facing an imminent Nilfgaardian invasion, Meve is forced to once again enter the warpath and set out on a dark journey of destruction and revenge.

Key Features

AN ALL NEW EPIC TALE
Experience an all-new 30-hour Witcher world tale with 20 possible world end-states.
Embark on a grand adventure full of thought-provoking quests.
Influence the state of the world around you by making difficult choices and face their consequences.
Meet a cast of rich, multidimensional characters — some of them will join you on your quest, others you'll have to face on the battlefield.

TRAVEL TO NEVER-BEFORE-SEEN KINGDOMS
Explore new and mysterious regions of the monster-infested world of The Witcher.
Traverse vast lands and unique locations, all with their distinct theme — from vibrant countrysides and war-torn landscapes, to grand castles and snow-capped mountains.
Save villages from hordes of monsters, look for treasures hidden among ancient ruins, scour the land for resources, and more — the world of Thronebreaker is teeming with things to do.

PREPARE FOR WAR
Develop and customize your very own battle camp.
Train and recruit units, unlock new skills and work on your tactics.
Manage resources you find and trade them with local merchants.
Learn more about your companions and increase their strength in battle.

LEAD YOUR ARMY IN EPIC BATTLES
Build an army from characters you meet and interact with during your journey.
Fight in epic story battles and solve unique puzzles and challenges.
Use unique skills and abilities of your army and lead it to victory.
We should note that the South Korean file doesn't outright confirm Thronebreaker: The Witcher Tales for Switch. If CD Projekt Red makes an official announcement, we'll be sure to let you know.
Thanks to Switch gallery for the tip.
Leave a Reply