Thumper is 1080p docked, always running at 60 FPS on Switch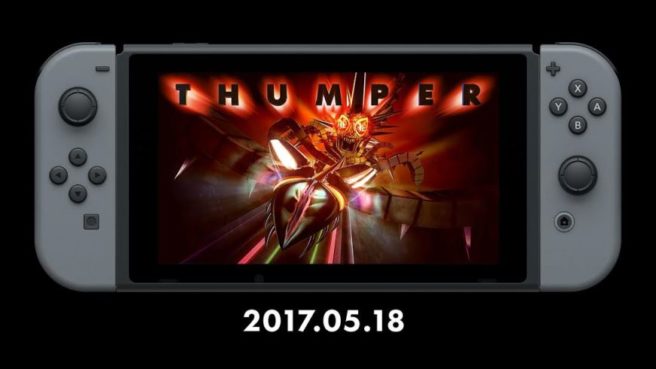 An official announcement has been sent out regarding Thumper's release date on Switch. As we reported earlier today, the title is slated for May 18 on the Switch eShop.
Thumper will run 1080p while docked, and naturally at 720p in portable mode. 60 frames per second is supported with both play styles. As you would expect, HD Rumble is included as well.
Source: Drool PR
Leave a Reply