Thunder Ceptor is this week's Arcade Archives title on Switch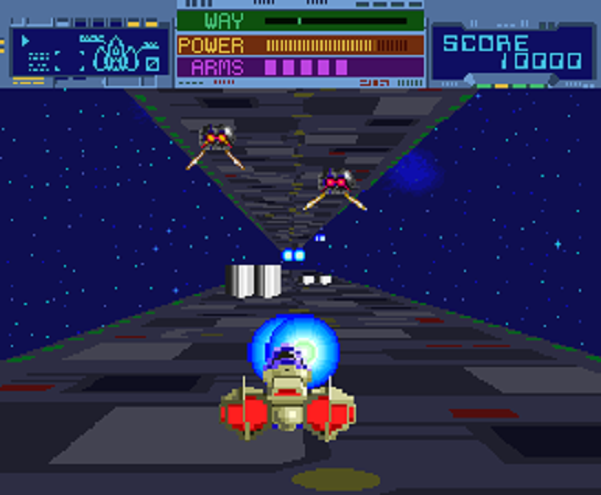 Hamster has revealed that Thunder Ceptor will be next game coming to the eShop under the Arcade Archives label. Here is some more information on title.
Thunder Ceptor was originally released by Namco in 1986. The game is a 3D rail shooter reminiscent of other classics like Space Harrier, in which you control a fighter ship blasting its way through corridors of enemies. It's a fairly straightforward rail shooter in most regards, with your weaponry consisting of a rapid-fire laser cannon and a limited set of rocket artillery bombs, as well as a radar you can use. Unlike many other arcade titles, Thunder Ceptor is exclusively a single-player game, with no multiplayer options to speak of.
Arcade Archives Thunder Ceptor will release digitally on Switch tomorrow, June 30. It will cost $7.99 / €6.99 / £6.29 on the Switch eShop.
Leave a Reply