ToeJam & Earl: Back in the Groove update (version 1.5) adding Extreme and Endless modes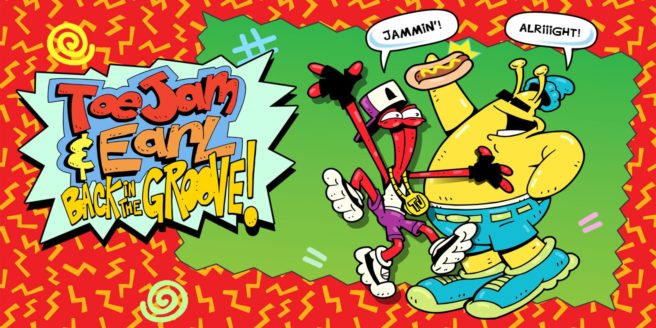 A new update is on the way for ToeJam & Earl: Back in the Groove, HumaNature Studios has announced. Version 1.5 will add Extreme and Endless modes.
Here's the full rundown on both:
Y'all ToeJam & Earl veterans wanted a more retro difficulty similar to the original game, and the guys heard that too. Finishing the Hard World now unlocks Extreme, which offers 25 levels filled with more broken presents, progressively harder, faster and smarter enemies, changes to all characters' stats, and gameplay much, MUCH harder than v1.0. Don't forget the first ToeJam and Earl is available on the SEGA Genesis Mini so you can compare the difficulties directly.

Endless World is unlocked after reaching level 10 on Extreme World. Strap on some rocket skates, rack up a bunch of tomatoes, and get to work. Endless has over 1000 levels! Exactly 1001, in fact. Go beyond the maximum rank of 'Funklord' and level up the characters to strengths not possible in the core game, the Endless World equals Endless amount of fun.
ToeJam & Earl: Back in the Groove has now been permanently discounted for $14.99. Japanese language support is coming out before the end of the year. some sweet presents.
Source: HumaNature Studios PR
Leave a Reply