Toki Tori 2+: Nintendo Switch Edition on the way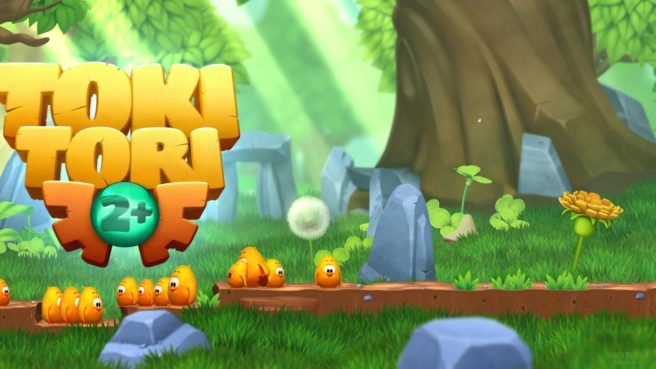 The Wii U game Toki Tori 2+ is coming to Switch as Toki Tori 2+: Nintendo Switch Edition, according to the latest European Nintendo Download PR.
The game should be available to pre-load from the eShop starting tomorrow. We don't have US pricing yet, but it'll be €9.99 / £9.03 if you pre-order (regularly €14.99 / £13.49). The cheaper price is valid until March 9, so we assume the game will be out then.
We have the following information about Toki Tori 2+: Nintendo Switch Edition:
Explore an enthralling forest island, learn magical songs and interact with the local wildlife to solve environmental puzzles.

Toki Tori 2+'s ingenious game design requires just two moves: whistle and stomp. It's super accessible, yet it builds up to incredible complexity later on.

There's a ton to do, too. After puzzle-solving your way to five Ancient Frogs and saving the island from a strange pollution, you can still find 100s of golden wings, snap dozens of creature pictures and go Achievement hunting.
Source: Nintendo PR
Leave a Reply