Tons of Japanese devs share thoughts about this month's Switch presentation, system itself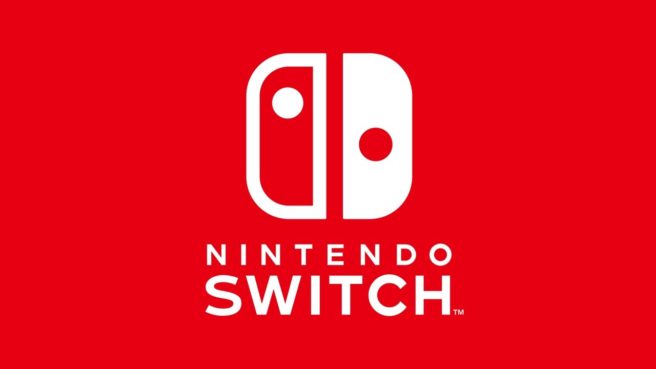 NIS – Sohei Niikawa (president and producer; produced Disgaea series, Hayarigami, etc.)
INTERESTING ASPECTS OF SWITCH
There's a lot of demand for NIS games on mobile/handheld devices, so I look forward to developing games for the Nintendo Switch, which people can enjoy on the go in its handheld mode.
Bandai Namco – Katsuhiro Harada (Tekken Project director; also produced the PSVR title "Summer Lesson")
THOUGHTS ON PRESENTATION
I wasn't expecting them to begin the presentation by announcing the price. The price is exactly what I'd expect from a marketing point of view, but if you count all the individual peripherals…
The full thing is pretty cheap, and I say that as someone familiar with the inner workings of the system. I have no idea how they kept the price that low.
INTERESTING ASPECTS OF SWITCH
I've been interested in the HD Rumble for some time now. You can feel a glass marble rolling around inside of a metal box, or feel the spot where a bouncy ball bounces. It's interesting that it can be used like the so-called 3D sound. And this is just a crazy idea of mine, but the system itself is so light that if you took out the Joy-Con with the IR camera and set it up, and placed the screen in some kind of apparatus, you could transform it into a wireless VRHMD by rendering the left and right sides of the screen separately for each eye. So I think the Switch is capable of a lot of different things, depending on the ideas of the developer.
Bukkoro – Yoko Taro (Director and scenario writer for Drakengard and NieR series)
THOUGHTS ON PRESENTATION
When I heard that both the Switch and Breath of the Wild were coming out a week after the game I'm currently working on, all of my memories vanished.
INTERESTING ASPECTS OF SWITCH
I don't know, as I no longer have any memories. But it's wonderful that you can separate the controllers from the screen. They didn't announce anything like this at the presentation, but I hope the Switch is capable of a vertical mode. For vertical shooters or pinball, of course. Please take that into consideration.
PlatinumGames – Atsushi Inaba
THOUGHTS ON PRESENTATION
I thought it was very interesting that Nintendo pushed the people who would carry the future of the company front and center during the presentation, even more-so than the allure of the hardware and games shown.
INTERESTING ASPECTS OF SWITCH
PlatinumGames has already come out saying we're developing games for the Nintendo Switch, so we understand what the hardware is capable of. Which is why the price was surprising. This thing is seriously cheap. I think it's the result of a tremendous amount of work, and it's an indication of their strong desire to see their hardware reach a lot of markets.
Marvelous – Kenichiro Takaki (Senran Kagura producer)
THOUGHTS ON PRESENTATION
I've actually known about the Switch's features since its early stages and I'm personally looking forward to it.
INTERESTING ASPECTS OF SWITCH
Definitely the HD Rumble. I want to use it to have people feel softness (laughs). I already have something planned, and am currently polishing it up so that it can be realized. Games are all about what 'feels good', so I want to create a brand new experience specifically for the Nintendo Switch.
Mages – Chiyomaru Shikura (President)
THOUGHTS ON PRESENTATION
For the people of this generation who expect games to be on smartphones primarily, the Switch offers a unique taste that you won't find anywhere but a dedicated gaming device. I feel that the Nintendo Switch will be an encouraging presence, trying to take back the home console market once again. The price of formless digital data is approaching 0 yen. I hope that Nintendo will change this trend.
INTERESTING ASPECTS OF SWITCH
Definitely the innovative new Joy-Con controllers. Their announcement isn't having as big of an impact as the Wii remotes were, but the Joy-Con even contain their motion-control capabilities, which is quite nice. Being able to share them with others in the tabletop mode fits very well with Japanese households, more so than the exaggerated motion controls on the Wii did. So I believe it will have a higher affinity with the Japanese market at the very least, and it will receive a lot of support from the player base that prefers to challenge games with extreme precision.
Level-5 Akihiro Hino (CEO)
THOUGHTS ON PRESENTATION
As a developer, I was aware of what the hardware would be like to some extent, so there wasn't much that surprised me during the presentation, but I found their sales strategy very interesting. The home console industry is in a tight spot at the moment, with the threat of the smartphone game market looming over it. I wonder what kind of strategy Nintendo will employ. It is really very interesting that Nintendo chose to release new hardware at this time. Please be a huge success! I would also like for Level-5 to develop an appropriate game for the hardware.
INTERESTING ASPECTS OF SWITCH
Can I be blunt? Just this once? I was hoping there would be a camera on it (laughs).
Idea Factory – Norihisa Kochiwa (Hyperdimension Neptunia series executive producer and general director of Idea Factory and Compile Heart)
INTERESTING ASPECTS OF SWITCH
The vibration is really intricate when you're actually playing. I think it would be great for horror games, you could create a thrilling experience that hasn't been seen up until now, using a combination of sights, sounds, and touch. And the IR camera can detect hand motions and such, I think there will be some interesting games released that make use of this feature. So I'm really interested in the Joy-Con! I'd like to make one of the kinds of games we're known for on the Switch, using these features.
Capcom – Hiroyuki Kobayashi (Participated in Resident Evil, Devil May Cry, Dragon's Dogma and many other series; produced Sengoku Basara)
THOUGHTS ON PRESENTATION
I was surprised by the release date and price! I thought it would be out a little later than it is, and be thirty-something thousand yen.
Capcom – Ryozo Tsujimoto (Monster Hunter series producer)
THOUGHTS ON PRESENTATION
I was surprised at how quickly they announced the release date and price. This presentation was much different from how they usually do them. They carefully explained each of the Switch's features one by one. I was impressed by everyone's acting abilities as well.
INTERESTING ASPECTS OF SWITCH
There's a lot of them, but personally I'm interested in the vibration. I didn't think it was possible to enhance vibration features any further.
Atlus – Kazuyuki Yamai (Shin Megami Tensei series producer)
THOUGHTS ON PRESENTATION
I felt a strong impression that Nintendo wanted to diversify the way people play console games. It's said that the current gaming market is being overtaken by smartphone games. I hope that the new play-styles possible with the Switch, together with traditional playstyles, will spread the joy of video games to many people, become the topic of conversations, and revitalize this industry. Much like it was during the PlayStation/Nintendo 64/Sega Saturn era.
INTERESTING ASPECTS OF SWITCH
I think there's a huge appeal in being able to show off the home console games you're playing to other people, thanks to its portable mode. Players can show their favorite games off to their friends directly, and even play together with them on the spot. It's amazing. If it leads to players communicating with each other while playing something like ARMS, which is intuitive to play for anyone, and then eventually that communication leads to more people discovering bigger games such as our SMT series, I would be very happy.
---
Massive thanks to Gessenkou and iYakku for their help with this translation!
---
Thanks for making it to the end of this post! If you use any of this translation, please be sure to properly source Nintendo Everything. Do not copy its full contents.
Leave a Reply