Tools Up! gains first episode of Garden Party DLC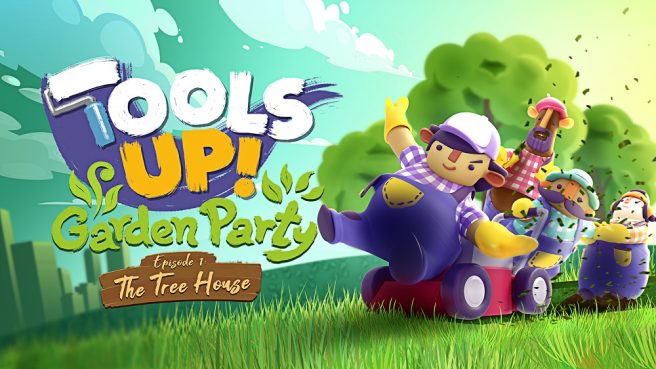 Tools Up! players can now get their hands on the first episode of the game's Garden Party DLC. It comes with 15 levels, new tools and mechanics, and the raccoon as a challenger.
Here's an official overview of the DLC plus a trailer:
The Tools Up! Co. crew were coming back from another successful renovation, when suddenly—something fell on the road in front of them! They got out of the car and saw an enormous tree house surrounded by broken branches. It was practically falling apart before their eyes—this was going to take some work! It's a good thing Tools Up! Co. was in the right place at the right time. Only they have the skills to restore order to this place!
The Garden Party DLC episodes go for $5.99 each or as a season pass retailing at $14.99. While the first episode is out now, the second and third episodes will follow in Q2 and Q3 respectively.
Source: All in! Games PR
Leave a Reply