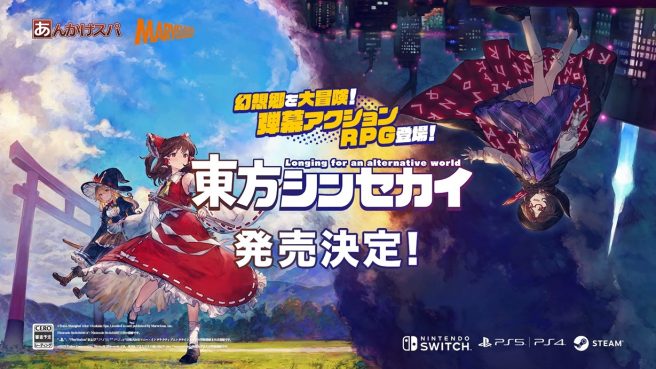 Original (2/5): Publisher Marvelous and developer Ankake Spa today unveiled Touhou Shinsekai, a new bullet hell action RPG for Switch. The two sides have not yet confirmed a release window.
Marvelous has simply stated that in the upcoming game, players can enjoy exhilarating action in which they avoid tons of bullets and take down enemies with flashy skills.
Here's the first trailer:
The official website for Touhou Shinsekai can be found here.
---
Update (3/14): The game now has a July 13, 2023 release date in Japan. A limited edition will be available which includes a copy of the game, a special box with an illustration from Benitama, an original arrange soundtrack CD, and a visual book. Also, a Marvelous Shop Exclusive Set will be offered, and it includes all items from the limited edition along with a Yukari Yakumo blanket and acrylic figure.
Here's a new trailer for the game:
Leave a Reply