Tray Racers update adds Toad and Seek mode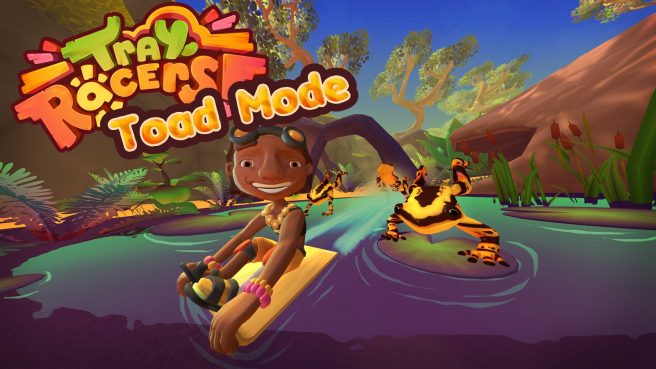 Bitloom is continuing its support for Tray Racers and has issued another update that adds a new Toad and Seek mode.
The mode involves finding and escorting toads to the finish line before time runs out. All of the action happens in the lush mangrove biome filled with ferns and rivers.
The full patch notes for the Tray Racers Toad and Seek mode update are as follows:
Additions

Toad and Seek is a new game mode you can start by visiting the toad in the Camp.
The lush mangrove biome featured in the Toad Mode is now included in regular races.
There are new Toad themed style options included in the base game.

Major Fixes/Tweaks

New animation and model for hover flowers in Mangrove biome.

Minor Fixes/Tweaks

Mangrove trees can now intersect creating more dense roots to weave through.
Fix issue with sound effects playing when race first loads.
Fix issue with FOV being incorrect when teleported to podium sequence.
Tray Racers is currently live on the Switch eShop, and the Toad and Seek mode update is out now for everyone.
Leave a Reply