Triangle Strategy update out now (version 1.0.2), patch notes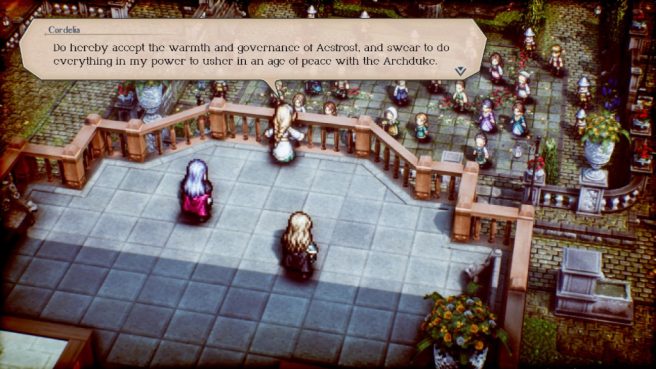 For those that are picking up Triangle Strategy today, keep in mind that there's a day one update for the game with Nintendo and Square Enix distributing version 1.0.2. This is available to everyone now.
According to the patch notes, "Several issues have been addressed to improve the gameplay experience." Nintendo hasn't shared any information beyond that, though it goes without saying that you'll want to have version 1.0.2 installed.
Triangle Strategy is a tactical RPG that was first unveiled for Switch during a Nintendo Direct presentation in February 2021. Square Enix released a demo right after the event so that fans could see how the game was shaping up and offer feedback to improve the final product.
Triangle Strategy with the version 1.0.2 update is available now on Switch. Those that are interested in trying it out without making an immediate purchase can download a lengthy demo on the eShop. Players can experience the beginning all the way through Chapter 3, and progress transfers to the full game.
Leave a Reply