Trine 3 launches for the Switch eShop on July 29, Trine Series 1-3 out at retail on September 20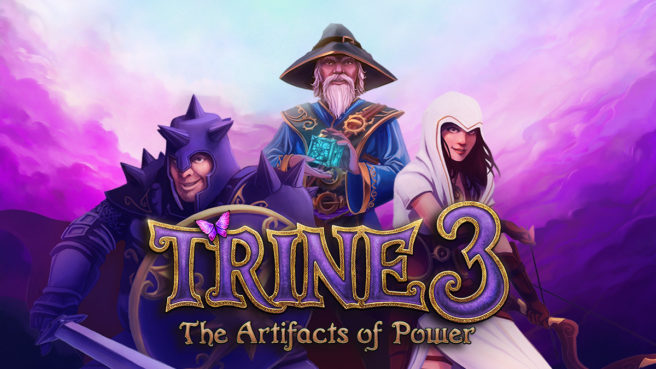 Trine 3: The Artifacts of Power will launch for Switch on July 29, Frozenbyte announced today. The initial release will take place on the eShop.
Here's an overview of the 3D platformer, along with a trailer:
Trine 3: The Artifacts of Power is a 3D platforming game of action, puzzles and adventure.

The heroes try to return their extraordinary gifts to the Artifact called Trine, and so they meddle with powers beyond their understanding: Trine shatters, and a heartless ancient sorcerer escapes.
With only a broken artifact to guide them, the heroes must try and repair the damage they've caused… or the damage that might yet be done.

– Experience a fairytale world of breathtaking sceneries and face a myriad of physics-based puzzles, wonderful contraptions, dangerous foes and enchanting creatures.
– Explore 7 story-driven Chapters and 11 puzzle-solving, skill-focused Lost Pages
– Three playable characters, Pontius the Knight, Zoya the Thief and Amadeus the Wizard, each with their own skills and unique abilities
– Online and local co-op multiplayer for up to three players
Trine 3: The Artifacts of Power will cost $19.99 on the Switch eShop. Frozenbyte will also ship Trine Series 1-3 on September 20 at a price point of $39.99, which includes the first three Trine games on one cartridge. Trine: Ultimate Collection, which features the entire series with the upcoming Trine 4, is slated for this fall and will cost $49.99.
Source: Frozenbyte PR
Leave a Reply