Truberbrook already funded on Kickstarter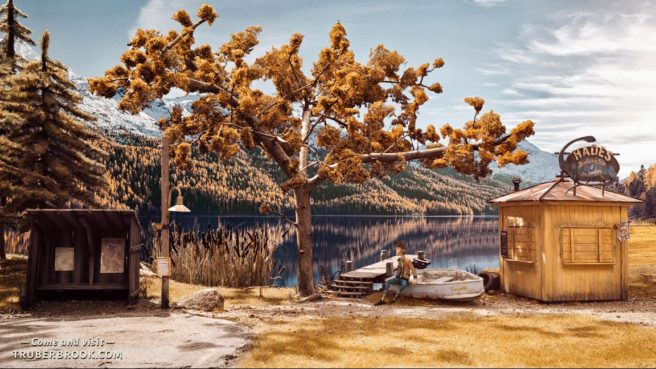 btf only just started its Kickstarter for Truberbrook this week. Despite that, the funding goal has already exceeding its original asking amount. Truberbrook needed roughly $94,000 to success, but is already over $150,000 with close to a month left in the campaign.
Truberbrook is a mystery sci-fi adventure game with hand-crafted scenes. Here's the general premise, for those who missed it the first time around:
"Imagine yourself on a vacation to Europe in the late sixties. Now, picture yourself as a young American scientist; Hans Tannhauser. Yes, that's your name in this scenario. While you're at it, think of Trüberbrook, a remote village in rural, mountain-sloped and densely forested cold-war Germany. Because, that's where you somehow end up after hitting the continent. But who cares, you won the trip in a lottery! Or at least, that's how it seems. But don't fear, instead of getting some rest, you could find yourself having to save the world…"
Headup Games will be publishing Truberbrook on Switch when development is finished. The project is currently targeted for late 2018.
Leave a Reply