Truck Driver launches for Switch on November 17, gameplay video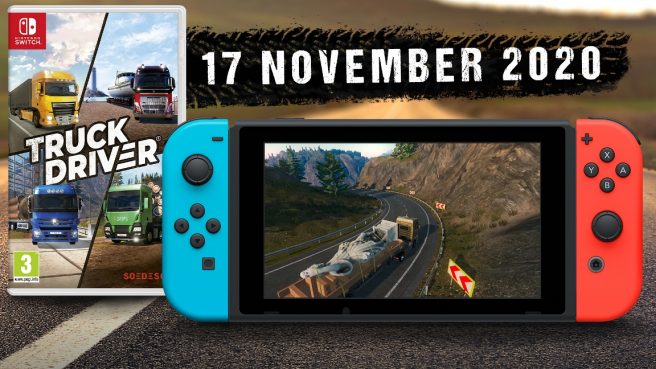 Truck Driver is just a month off from its Switch launch. The game will launch on November 17, SOEDESCO announced today.
Truck Driver will support solo horizontal Joy-Con grip, tilt controls, HD Rumble and touch screen on Switch.
Here's an overview of the game, along with a new video showcasing the game on Nintendo's console:
With the Nintendo Switch version of Truck Driver, players can take on the profession of a trucker wherever they go. They get to build their career and work with all kinds of people. Players will always know who they're driving for and what cargo they're hauling. With loads of different trailers, the quests stay versatile and challenging. Each character in the game has their own reason for needing the help of a trucker. Along the way, players will get to know how their work will change the lives of these characters. Companies will grow and trusted relationships develop between the character and the player. Truck Driver offers players a unique view into their own trucking journey.

When you inherit a truck from your father, you decide to take your chance and move to a new city. Here, it's up to you to make a name for yourself and earn the respect of the local community. Drive through a seamless open world, work with all kinds of people ranging from a constructor to a lumberjack and honor your father by making it as a Truck Driver!

Features
– Enjoy a trucking experience focused on your career as a truck driver
– Build stronger relationships with the local community with each job
– Customize your truck with tons of parts and tune it to your liking
– Navigate through beautiful landscapes and interesting locations
Truck Driver will be distributed both physically and digitally on Switch.
Source: SOEDESCO PR
Leave a Reply