Truck Driver update out now on Switch (version 1.27), patch notes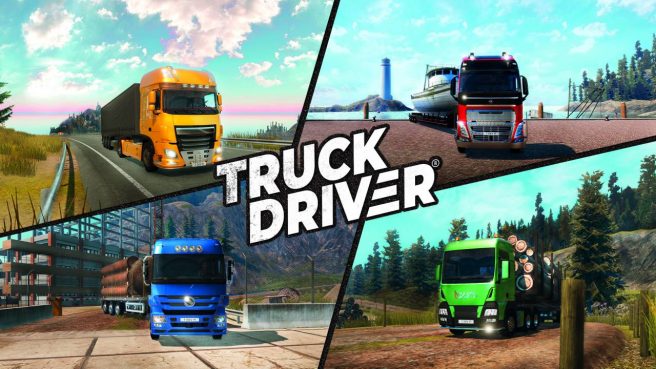 SOEDESCO has sent out a new 1.27 update for the Switch version of Truck Driver. It increases the skills and passive level cap from 5 to 20, adds 15 new unlockable paint colors, fixes known issues and more.
Continue on below for the full patch notes.
NEW: Skills and passive level caps increased from 5 to 20
NEW: 15 new unlockable paint color options in garage
NEW: Button mapping. You can now remap your controls in the options menu for both controller and steering wheel controls
NEW: Random Road Blocks. Now the roads may have blockages caused by accidents or constructions
NEW: Rumble Strips. Present on highways and roads that allow a maximum of 120 km/h, feature to alert inattentive drivers of potential danger, by causing a tactile vibration and audible rumbling
NEW: Sound effects. New sound effects implemented in different aspects of the game, including a reverse beep
NEW: Added 'Restore default' functionality in the options screen
NEW: Gamma Configuration. Gamma slider present in the graphics options menu
NEW: Temperature Gauge. Updates the engine temperature on the truck dashboard
NEW: You can now reset the camera by holding down the camera button
Fixed: Drastically reduced crashing on boot up, during loading screens, when saving and loading savegames and when switching joy-con configuration
Fixed: Issue where truck cabin would shake when using cruise control
Fixed: Rain droplets on the windshield are static/flow horizontally while drops are facing vertically
Fixed: Issues with Portuguese and Traditional Chinese language localization where the game would remain in English
Fixed: Reduced visual artifacts when driving in the tunnel with the top view camera
Fixed: Removed low quality and floating trees close to the roads
Fixed: Removed instances of grass placed in the middle of roads
Fixed: Missing interaction icons in game world
Fixed: Motion controls are now disabled by default to (except on single joy-con mode)
Fixed: Incorrect button labels when playing with a single joy-con
Fixed: KW and Horsepower are now correctly displayed in the garage
Fixed: The tutorial trailer now disappears after delivery
Updated: SOEDESCO Logo and game icon
Improved: Save Game Stability
Leave a Reply