TT Isle of Man: Ride on the Edge 3 gameplay reveal shows Snaefell Mountain Course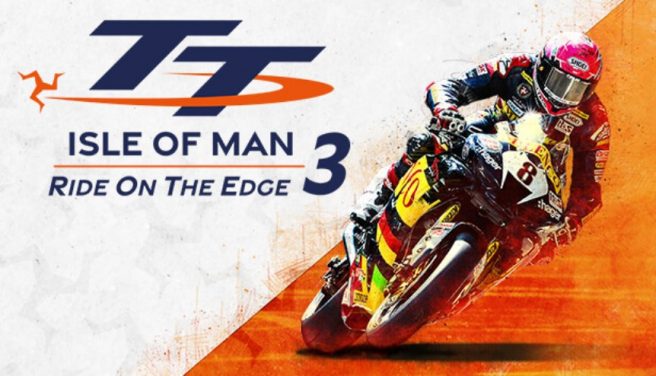 Nacon and RaceWard Studio have provided a look at gameplay in TT Isle of Man: Ride on the Edge 3 by highlighting the Snaefell Mountain Course. This is the first section of the game's Isle of Man Tourist Trophy circuit.
Here's some additional information:
While the scenery whizzes by at over 300km/h (186mph), nothing should distract the rider at the controls because the slightest error could be fatal. In the first section of this time trial race, which has been recreated at 1:1 scale, you start from Bray Hill on a steep descent and face the circuit's first stretch where braking hard is required, and then a variety of tight and open bends connected by straights to Ballacraine. These significant changes of pace require perfect positioning on the road and impeccable anticipation.

The many hazards are not the only surprises in store. Along the way, you will come across various iconic buildings, such as multiple churches, the Railway Inn, the Twisted Chimneys of Glen Vine, and the Crosby Hotel.

These images from TT Isle of Man: Ride on the Edge 3 and the third-person view are also a chance to showcase the rider's dynamic posture as you shift your position on the motorbike. In the cockpit view, the faithful reproduction of nearly 40 famous motorcycle dashboards provides deeper immersion by displaying information about the bike and the improved physics.

As well as recreating the event's official circuit, TT Isle of Man: Ride on the Edge 3 includes a new "Open Roads" feature where you can ride freely around the official Tourist Trophy course and on other roads around the Isle of Man, all faithfully reproduced in-game. You can also explore the island by taking part in various unofficial events of 11 different types, including time trials, mass starts and other challenges. In the career modes available in the Superbike and Supersport categories, you compete over a full season and aim to unlock as many upgrades to your bike as you can before the ultimate race: the Tourist Trophy.
Have a look at the Isle of Man Tourist Trophy circuit for TT Isle of Man: Ride on the Edge 3 below.
TT Isle of Man: Ride on the Edge 3 launches for Switch in May.
Leave a Reply