Turnip Boy Commits Tax Evasion reveals "Sunset Station" update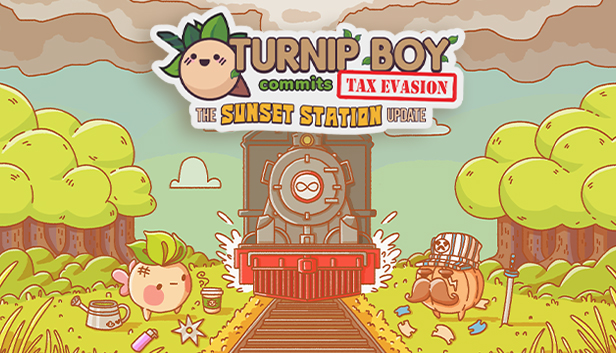 Graffiti Games and Snoozy Kazoo today unveiled a brand new update Turnip Boy Commits Tax Evasion, known as "Sunset Station". It's highlighted by an infinite train dungeon known as the Limitless Line that has players battle new and upgraded familiar enemies for a bevy of rewards.
Here's some additional information and a trailer:
The Limitless Line features vast prizes for doing well in the dungeon, including special Trinkets that aid players during runs. While on the train, players will encounter swarms of foes and much more.

Major Features in the DLC Include:

– Infinite rogue-lite train dungeon
– Revamped familiar enemies
– 3 new enemies
– Trinkets that aid in battle
– A new boss fight
– 15 new hats
– Blue Tickets & a shop to spend them at
– Additional bug fixes and polishing
The new update for Turnip Boy Commits Tax Evasion goes live on August 26.
Source: Graffiti Games PR
Leave a Reply