Turok 2's new online multiplayer functionality for Switch supports cross-play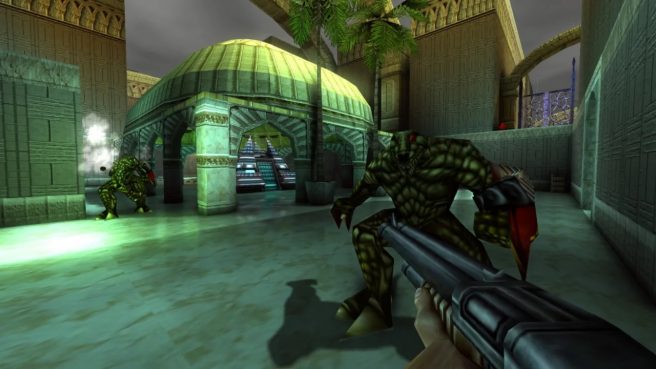 Out of nowhere, Turok 2: Seeds of Evil was updated on Switch this week. It comes with a pretty big feature: support for online multiplayer. There's more to it than just that though.
While Switch users can go up against each other, it turns out that cross-play is supported. Right now Switch and PS4 are making use of that. PC and Xbox will be added to the mix later on as well. The online support was finally made possible thanks to the power of the KexEngine and PlayFab.
Leave a Reply