Twelve Minutes coming to Switch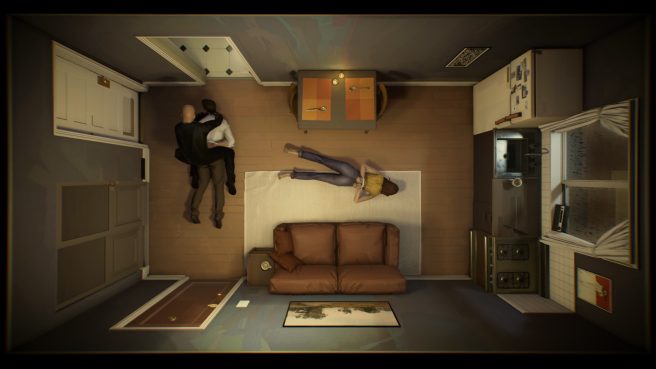 The interactive thriller Twelve Minutes is making the jump to Switch, publisher Annapurna Interactive and developer
Luis Antonio have confirmed. Look for it on December 7.
Twelve Minutes, a real-time top-down game with an accessible click and drag interface, features actors James McAvoy, Daisy Ridley, and Willem Dafoe. The game "blends the dream-like tension of The Shining with the claustrophobia of Rear Window and the fragmented structure of Memento."
Twelve Minutes starts out with what was intended to be a romantic evening with your wife. However, a police detective breaks into your home, accuses your wife of murder, and beats you to death. You're then returned to the moment that you opened the door. True to the name of the game, you're stuck in a time loop that's 12 minutes long, reliving the same events that just happened. You'll need to use the knowledge that you gain over time to change the outcome and ultimately put an end to the loop.
Get a look at what Twelve Minutes has to offer in the trailer below.
Twelve Minutes will be sold digitally for Switch as an eShop download. You can head on over to the official website that's been set up here.
Leave a Reply