Twitter says Nintendo was the most tweeted about topic during E3, Smash the most tweeted about newly-announced game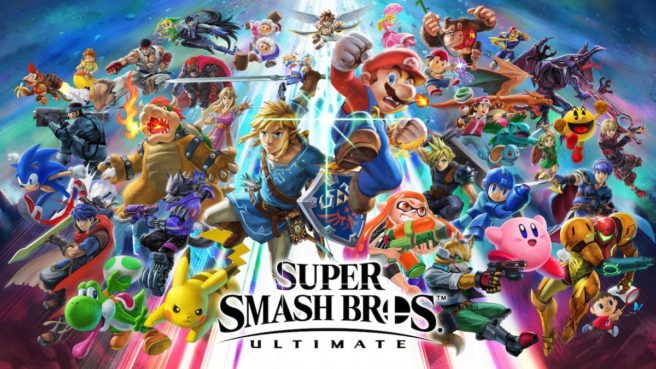 Twitter has shared some official information and statistics about its social media platform during E3 last week.
According to Twitter, there was a 94% increase in overall gaming conversation during E3 compared to the previous week. There were close to 15 million #E3 related tweets last week as well. The United States, Japan, United Kingdom, Spain, and France were the countries that tweeted the most about the expo.
Twitter adds that the highest spike in E3 conversation came during the Nintendo Direct. A total of 890,000 messages were recorded.
As for the most tweeted about topics, they are as follows:
1. Nintendo (@Nintendo)
2. Xbox (@Xbox)
3. Super Smash Bros. (#SuperSmashBros)
4. Fallout (@Fallout)
5. Playstation (@PlayStation)
6. Kingdom Hearts (@KINGDOMHEARTS)
7. Ubisoft (@Ubisoft)
8. Elder Scrolls (@ElderScrolls)
9. Death Stranding (#DEATHSTRANDING)
10. Fortnite (@FortniteGame)
And the most tweeted about newly-announced games:
1. Super Smash Bros. Ultimate
2. Kingdom Hearts 3
3. Fallout 76
4. The Last of Us 2
5. Death Stranding
Lastly, these were the moments that generated the most conversation on Twitter:
1. Super Smash Bros. Ultimate release date is announced
2. Ridley announced as newest character added to Super Smash Bros. Ultimate
3. Elder Scrolls VI trailer is revealed at @Bethesda press conference
Nintendo, Bethesda, Ubisoft, PlayStation, and Xbox were all the #1 worldwide trend on Twitter during their respective E3 events. And finally, E3 (with the hashtags #E3 and #E32018) was a top trend on the platform during E3.
Leave a Reply