Two new Ultra Beasts, one new Pokemon and special starter Z-Moves revealed via CoroCoro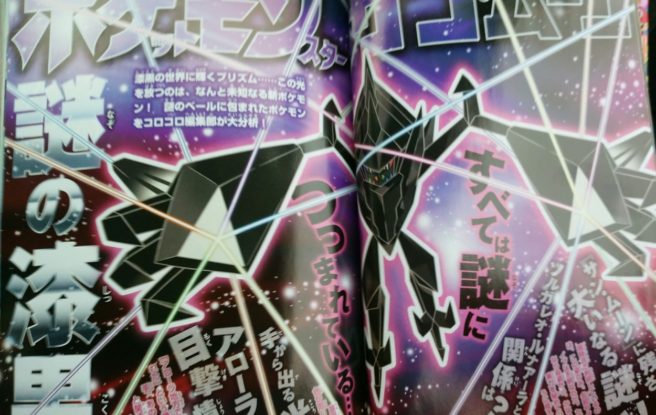 The release of Pokemon Sun & Moon is almost upon us and Nintendo has seemingly stopped with the regular video releases that reveal new Pokemon. However, CoroCoro magazine apparently isn't stopping anytime soon. Scans of its latest issue have leaked today, and they show two new Ultra Beasts, one new Pokemon and exclusive Z-Moves for the starter Pokemon.
Interestingly, the names / numbers of the Ultra Beasts are not revealed – however, it seems like these Ultra Beasts might be version exclusives, based on the layout of the magazine page and their colors. CoroCoro also states that the new Pokemon is quite a mystery, and wonders how it is related to Solgaleo and Lunala. Decidueye's unique Z-Move is called "Shadow Arrows Strike" in Japan, while Incineroar's is called "Hyper Dark Crusher".
More and clearer scans will likely pop up soon; we will keep you updated.
Leave a Reply