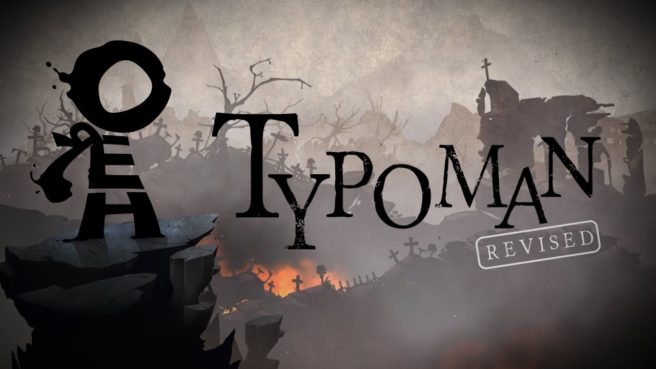 A couple of years ago, Brainseed Factory made the puzzle platformer Typoman for Wii U. That same game is now destined for Switch. Brainseed Factory is teaming up with Wales Interactive to make the port happen, the two companies announced today.
Typoman is launching on February 22 for Switch. You should be able to pre-load the game soon with a 20% discount. The sale price is $10.39 / £7.99, but the game will normally cost $12.99 / £9.99.
Find some additional information and a Switch trailer for Typoman below.
Typoman is a mesmerising 2D puzzle platformer which takes you on a journey to explore the Power of Words in the everlasting battle between good and evil. You slip into the role of a character made of letters, struggling to make your way through a dark and hostile world. Despite your small stature you have a powerful gift: You can craft words which will have an effect on the environment! But choose your words wisely – they can either be a blessing… or a curse.

Features

– Wield the power of altering the world by creating, changing or destroying words
– Solve challenging puzzles with a unique aesthetic mix of typography and pen & ink graphics
– Captivating, carefully drafted, on-the-fly told story using witty word puzzles and puns
– Surreal, atmospheric game world
– Distinct soundtrack specifically composed for the game
Source: Wales Interactive PR
Leave a Reply