Ubisoft announces Monopoly Madness for Switch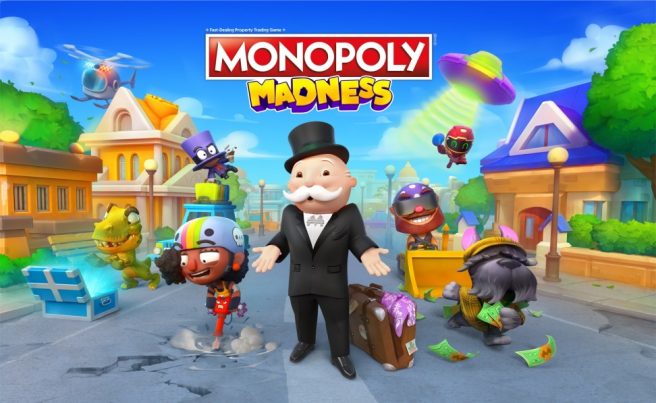 Ubisoft already released a Monopoly game on Switch a few years ago, but has just announced Monopoly Madness. The new title will be available for Nintendo's console on December 9.
Monopoly Madness has players competing to buy and upgrade properties in Monopoly City while Mr. Monopoly is away on a vacation. The game features a frantic, real-time race without the boundaries of the board. Players can compete with up to five others as they collect money and other resources around the map in order to buy and upgrade their properties. The more properties players own, the more points they'll earn, which brings them closer to the finish line.
Monopoly Madness features power ups from Community Chests, including bulldozers, jackhammers, and more. Power ups can be an advantage, but random events can happen at any time and may make things more chaotic.
Ubisoft has also confirmed that the game will offer 20 new playable characters inspired by the classic Monopoly game tokens as well as four unique environments with their own unique ambiance and architecture. These include the iconic City and its Night Life, Beach Town, and Cozy Falls. With different levels and layouts, there are 20 different arenas to play.
Watch a trailer for Monopoly Madness below.
The official website for Monopoly Madness can be found here.
Source: Ubisoft PR
Leave a Reply