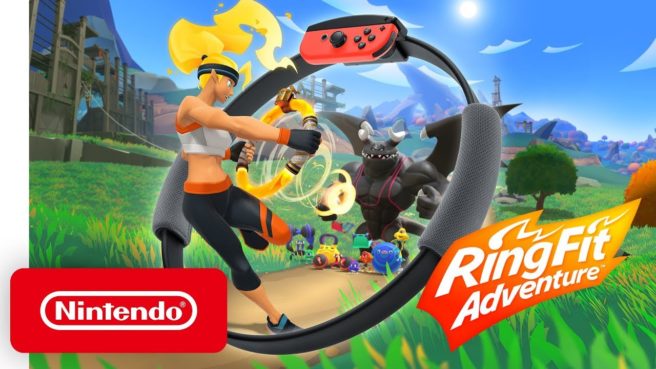 New sales data is in from the UK for the month of June 2020.
Xenoblade Chronicles: Definitive Edition, a new boxed came, came in at #10. Clubhouse Games: 51 Worldwide Classics debuted at #13. Although it's an older release, Ring Fit Adventure was Nintendo's top seller.
Hardware sales across all home consoles, including Switch, have increased by nearly 70 percent. Switch has sold more so far this year than compared to the same period in 2019.
Here's a look at the best-selling games of June:
| Position | Title |
| --- | --- |
| 1 | The Last of Us Part 2 |
| 2 | FIFA 20 |
| 3 | Ring Fit Adventure |
| 4 | Animal Crossing: New Horizons |
| 5 | Mario Kart 8: Deluxe |
| 6 | Call of Duty: Modern Warfare |
| 7 | Grand Theft Auto 5 |
| 8 | Minecraft (Switch) |
| 9 | The Last of Us: Remastered |
| 10 | Xenoblade Chronicles: Definitive Edition |
| 11 | Star Wars Jedi: Fallen Order |
| 12 | Bravely Second: End Layer |
| 13 | 51 Worldwide Games |
| 14 | Luigi's Mansion 3 |
| 15 | Forza Horizon 4 |
| 16 | Just Dance 2020 |
| 17 | Red Dead Redemption 2 |
| 18 | Marvel's Spider-Man |
| 19 | Pokémon Sword |
| 20 | Crash Bandicoot: N.Sane Trilogy |
Leave a Reply