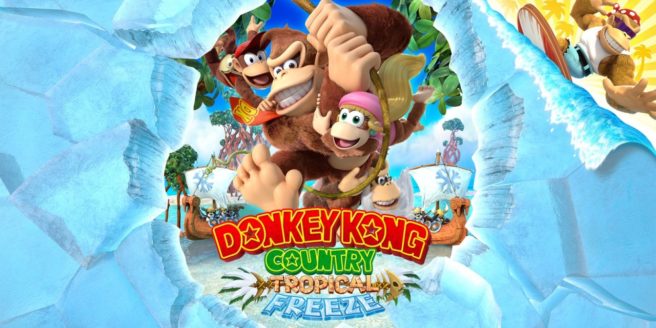 New sales data is in from the UK for the month of May 2018.
With the new Switch version Donkey Kong Country: Tropical Freeze reappears on the chart at the fourth position. Its first month of sales were up 19% compared to launch sales of the original Wii U game.
Hyrule Warriors: Definitive Edition also makes its first appearance, showing up at #20. Sales decreased 54% compared to the original Wii U release, which placed at #17 back in 2014.
Switch market share for May rose to 18.1%, up from 12.5% in April. The system was 23.8% of the market in May in terms of value, in contrast to 14.8% in April. It also overtook the Xbox One which came in at 21.3%. What this means is that Switch sold fewer units, but generated more revenue than the Xbox One at retail.
Below is the top 10 chart for May:
| Rank | Title | Publisher |
| --- | --- | --- |
| 1 | God of War | Sony |
| 2 | FIFA 18 | EA |
| 3 | Far Cry 5 | Ubisoft |
| 4 | Donkey Kong Country: Tropical Freeze | Nintendo |
| 5 | Detroit: Become Human | Sony |
| 6 | State of Decay 2 | Microsoft |
| 7 | Mario Kart 8 Deluxe | Nintendo |
| 8 | Fallout 4 | Bethesda |
| 9 | Lego Marvel Super Heroes 2 | Warner Bros |
| 10 | Dark Souls Remastered | Bandai Namco |
Leave a Reply