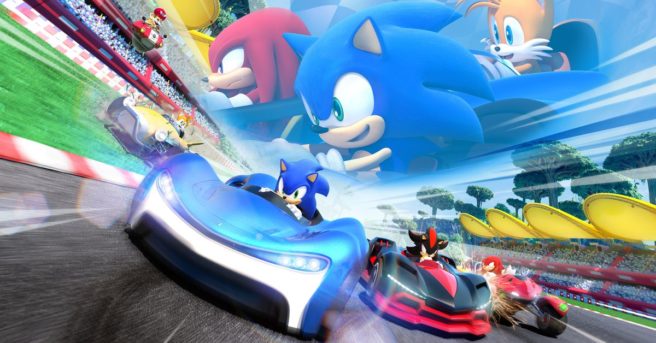 New sales data is in from the UK for the month of May 2019.
One of the new additions during the month was Team Sonic Racing, which makes the top ten at the seventh spot. 39 percent of all copies were sold on Switch, which was more than Xbox One's 21 percent and close to PS4's 40 percent.
It was a close call for publisher share, with Nintendo taking 15 percent of the market in units compared to 13.9 percent for Sony. As far as value goes, 17.6 percent of the market revenue went to Nintendo compared to 17.5 percent for Sony.
You can find the full top 10 UK physical chart below.
| | | |
| --- | --- | --- |
| Rank | Title | Publisher |
| 1 | Days Gone | Sony |
| 2 | Mortal Kombat 11 | Warner Bros |
| 3 | FIFA 19 | EA |
| 4 | Rage 2 – NEW | Bethesda |
| 5 | Red Dead Redemption 2 | Rockstar |
| 6 | Grand Theft Auto V | Rockstar |
| 7 | Team Sonic Racing – NEW | Sega |
| 8 | Mario Kart 8 Deluxe | Nintendo |
| 9 | The Division 2 | Ubisoft |
| 10 | New Super Mario Bros U Deluxe | Nintendo |
Leave a Reply