UK software sales – January 17, 2021 – Switch and Animal Crossing lead the way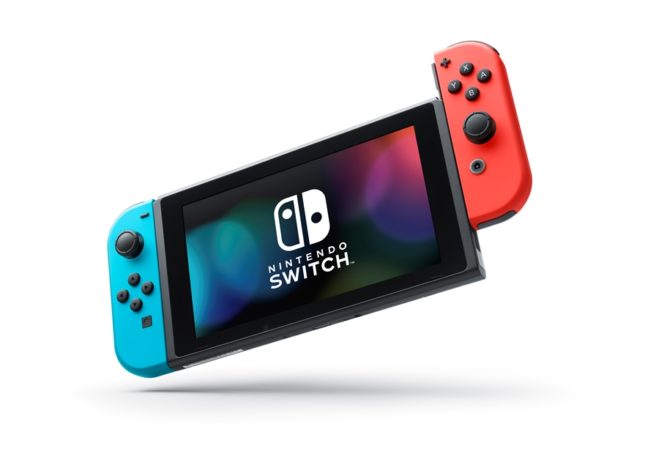 Update (1/18): Post updated with the top 40.
---
Original (1/17): This week's UK software sales are in, and it's again Switch that's putting in a lot of work.
Although Animal Crossing is down 24 percent compared to last week, it's still at the top of the chart. Mario Kart 8 Deluxe follows in second (sales down 23 percent). Super Mario 3D All-Stars (down 3 percent), New Super Mario Bros. U Deluxe (down 15 percent), and Ring Fit Adventure (down 37 percent) are also in the top ten.
Ten Switch titles are among the UK's twenty best-selling games this week. Just Dance 2021 is from Ubisoft rather than Nintendo, and despite a 29 percent sales dip, Switch accounts for 87 percent of the game's sales this week.
Five Nights At Freddy's: Core Collection is the only new release over the past week, and it came in at #32. 55 percent of its sales were on Switch, followed by 24 percent for PS4 and 21 percent for Xbox One.
As a final note, GamesIndustry says that "Switch is proving to be the savior for UK boxed retailers." During the first two weeks of 2021, "game sales are up 27.4 percent compared with the same period last year, and this is almost entirely down to games for Switch". Sales on Nintendo's console have risen 120 percent year-to-date.
Here's a look at the best-selling games in the UK over the past week:
| LW | TW | Title | Age Rating | Label |
| --- | --- | --- | --- | --- |
| 1 | 1 | ANIMAL CROSSING: NEW HORIZONS | PEGI 3+ | NINTENDO |
| 2 | 2 | MARIO KART 8 DELUXE | PEGI 3+ | NINTENDO |
| 3 | 3 | JUST DANCE 2021 | PEGI 3+ | UBISOFT |
| 8 | 4 | GRAND THEFT AUTO V | PEGI 18+ | ROCKSTAR |
| 7 | 5 | MINECRAFT | PEGI 7+ | NINTENDO |
| 4 | 6 | FIFA 21 | PEGI 3+ | EA SPORTS |
| 10 | 7 | CALL OF DUTY: BLACK OPS COLD WAR | PEGI 18+ | ACTIVISION |
| 11 | 8 | SUPER MARIO 3D ALL-STARS | PEGI 7+ | NINTENDO |
| 9 | 9 | NEW SUPER MARIO BROS. U DELUXE | PEGI 3+ | NINTENDO |
| 6 | 10 | RING FIT ADVENTURE | PEGI 7+ | NINTENDO |
| 5 | 11 | ASSASSIN'S CREED VALHALLA | PEGI 18+ | UBISOFT |
| 13 | 12 | MARVEL'S SPIDER-MAN: MILES MORALES | PEGI 16+ | SONY COMPUTER ENT. |
| 15 | 13 | SUPER MARIO ODYSSEY | PEGI 7+ | NINTENDO |
| 12 | 14 | 51 WORLDWIDE GAMES | PEGI 12+ | NINTENDO |
| 14 | 15 | IMMORTALS FENYX RISING | PEGI 12+ | UBISOFT |
| 21 | 16 | LEGO HARRY POTTER COLLECTION | PEGI 7+ | WARNER BROS. INTERACTIVE |
| 25 | 17 | SUPER MARIO PARTY | PEGI 3+ | NINTENDO |
| 24 | 18 | RED DEAD REDEMPTION 2 | PEGI 18+ | ROCKSTAR |
| 23 | 19 | LUIGI'S MANSION 3 | PEGI 7+ | NINTENDO |
| 28 | 20 | MINECRAFT DUNGEONS | PEGI 7+ | MOJANG |
| 16 | 21 | THE LEGEND OF ZELDA: BREATH OF THE WILD | PEGI 12+ | NINTENDO |
| 20 | 22 | CYBERPUNK 2077 | PEGI 18+ | BANDAI NAMCO ENTERTAINMENT |
| 27 | 23 | SUPER SMASH BROS. ULTIMATE | PEGI 12+ | NINTENDO |
| 22 | 24 | MARIO & SONIC AT THE OLYMPIC GAMES TOKYO 2020 | PEGI 3+ | NINTENDO |
| 17 | 25 | POKEMON SWORD | PEGI 7+ | NINTENDO |
| | 26 | NBA 2K21 | PEGI 3+ | 2K |
| | 27 | FALLOUT 76 | PEGI 18+ | BETHESDA SOFTWORKS |
| 35 | 28 | FOOTBALL MANAGER 2021 | PEGI 3+ | SEGA |
| 19 | 29 | WATCH DOGS: LEGION | PEGI 18+ | UBISOFT |
| 29 | 30 | CRASH BANDICOOT N.SANE TRILOGY | PEGI 7+ | ACTIVISION |
| 31 | 31 | SONIC MANIA PLUS | PEGI 3+ | SEGA |
| | 32 | FIVE NIGHTS AT FREDDY'S: CORE COLLECTION | PEGI 12+ | MAXIMUM GAMES |
| | 33 | POKEMON SHIELD | PEGI 7+ | NINTENDO |
| 18 | 34 | PGA TOUR 2K21 | PEGI 3+ | 2K |
| 34 | 35 | MINECRAFT: BEDROCK EDITION | PEGI 7+ | SONY COMPUTER ENT. |
| | 36 | SUPER MARIO MAKER 2 | PEGI 3+ | NINTENDO |
| 39 | 37 | CRASH TEAM RACING NITRO-FUELED | PEGI 3+ | ACTIVISION |
| | 38 | SPYRO REIGNITED TRILOGY | PEGI 7+ | ACTIVISION |
| 36 | 39 | LEGO DC SUPER-VILLAINS | PEGI 7+ | WARNER BROS. INTERACTIVE |
| 33 | 40 | LEGO JURASSIC WORLD | PEGI 7+ | WARNER BROS. INTERACTIVE |
Leave a Reply