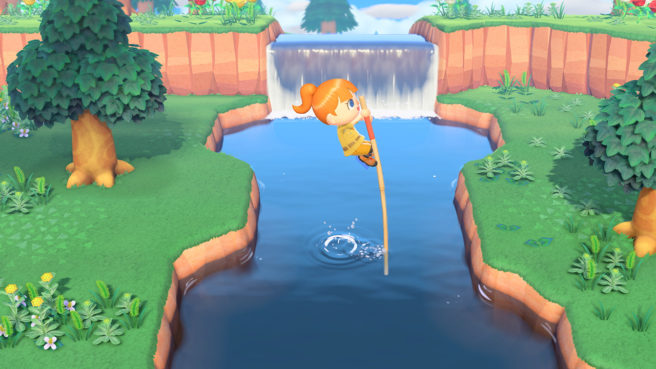 Update (11/9): Post updated with the top 40.
---
Original (11/8): This week's UK software sales are in, which saw physical Switch game sales rise by 38 percent.
Animal Crossing: New Horizons came in at #2 and was up 22 percent week-on-week. Mario Kart 8 Deluxe increased by 41 percent, Minecraft jumped up 39 percent, Super Mario 3D All-Stars rose by 24 percent, and Ring Fit Adventure skyrocketed 69 percent. However, Pikmin 3 decreased by 66 percent and landed at #22 on the charts.
As far as new releases go, L.O.L Surprise Remix: We Rule The World debuted at #10. Paw Patrol: Mighty Pups Save Adventure Bay came in at #12 and saw 80 percent of its sales on Switch.
Here's the physical chart:
| Last Week | This Week | Title | Age Rating | Label |
| --- | --- | --- | --- | --- |
| 1 | 1 | FIFA 21 | PEGI 3+ | EA SPORTS |
| 3 | 2 | ANIMAL CROSSING: NEW HORIZONS | PEGI 3+ | NINTENDO |
| 4 | 3 | MARIO KART 8 DELUXE | PEGI 3+ | NINTENDO |
| 2 | 4 | WATCH DOGS: LEGION | PEGI 18+ | UBISOFT |
| 5 | 5 | MINECRAFT | PEGI 7+ | NINTENDO |
| 6 | 6 | SUPER MARIO 3D ALL-STARS | PEGI 7+ | NINTENDO |
| 8 | 7 | RING FIT ADVENTURE | PEGI 7+ | NINTENDO |
| 10 | 8 | MINECRAFT DUNGEONS | PEGI 7+ | MOJANG |
| 11 | 9 | GRAND THEFT AUTO V | PEGI 18+ | ROCKSTAR |
| | 10 | L.O.L. SURPRISE! REMIX: WE RULE THE WORLD | PEGI 3+ | NIGHTHAWK INTERACTIVE |
| 12 | 11 | MARVEL'S AVENGERS | PEGI 16+ | SQUARE ENIX |
| | 12 | PAW PATROL: MIGHTY PUPS SAVE ADVENTURE BAY! | PEGI 3+ | OUTRIGHT GAMES |
| 13 | 13 | CRASH BANDICOOT 4: IT'S ABOUT TIME | PEGI 7+ | ACTIVISION |
| 25 | 14 | SUPER MARIO ODYSSEY | PEGI 7+ | NINTENDO |
| 20 | 15 | 51 WORLDWIDE GAMES | PEGI 12+ | NINTENDO |
| 16 | 16 | LUIGI'S MANSION 3 | PEGI 7+ | NINTENDO |
| 17 | 17 | THE LEGEND OF ZELDA: BREATH OF THE WILD | PEGI 12+ | NINTENDO |
| 18 | 18 | POKEMON SWORD | PEGI 7+ | NINTENDO |
| 24 | 19 | NEW SUPER MARIO BROS. U DELUXE | PEGI 3+ | NINTENDO |
| 15 | 20 | STAR WARS: SQUADRONS | PEGI 12+ | EA GAMES |
| 23 | 21 | SUPER SMASH BROS. ULTIMATE | PEGI 12+ | NINTENDO |
| 39 | 22 | SUPER MARIO PARTY | PEGI 3+ | NINTENDO |
| 14 | 23 | RED DEAD REDEMPTION 2 | PEGI 18+ | ROCKSTAR |
| 26 | 24 | MARIO & SONIC AT THE OLYMPIC GAMES TOKYO 2020 | PEGI 3+ | NINTENDO |
| 22 | 25 | F1 2020 | PEGI 3+ | CODEMASTERS |
| 21 | 26 | LEGO HARRY POTTER COLLECTION | PEGI 7+ | WARNER BROS. INTERACTIVE |
| 7 | 27 | PIKMIN 3 DELUXE | PEGI 3+ | NINTENDO |
| 28 | 28 | TONY HAWK'S PRO SKATER 1 + 2 | PEGI 12+ | ACTIVISION |
| 31 | 29 | LEGO DC SUPER-VILLAINS | PEGI 7+ | WARNER BROS. INTERACTIVE |
| | 30 | CARS 3: DRIVEN TO WIN | PEGI 7+ | WARNER BROS. INTERACTIVE |
| 27 | 31 | PGA TOUR 2K21 | PEGI 3+ | 2K |
| 32 | 32 | MINECRAFT: BEDROCK EDITION | PEGI 7+ | SONY COMPUTER ENT. |
| 34 | 33 | LEGO THE INCREDIBLES | PEGI 7+ | WARNER BROS. INTERACTIVE |
| 33 | 34 | TEAM SONIC RACING | PEGI 3+ | SEGA |
| | 35 | NEED FOR SPEED: HOT PURSUIT – REMASTERED | PEGI 7+ | EA GAMES |
| | 36 | JUMANJI: THE VIDEO GAME | PEGI 7+ | OUTRIGHT GAMES |
| 30 | 37 | WWE 2K BATTLEGROUNDS | PEGI 12+ | 2K |
| | 38 | DIRT 5 | PEGI 12+ | CODEMASTERS |
| | 39 | EA SPORTS UFC 4 | PEGI 16+ | EA SPORTS |
| 19 | 40 | JUST DANCE 2020 | PEGI 3+ | UBISOFT |
Leave a Reply