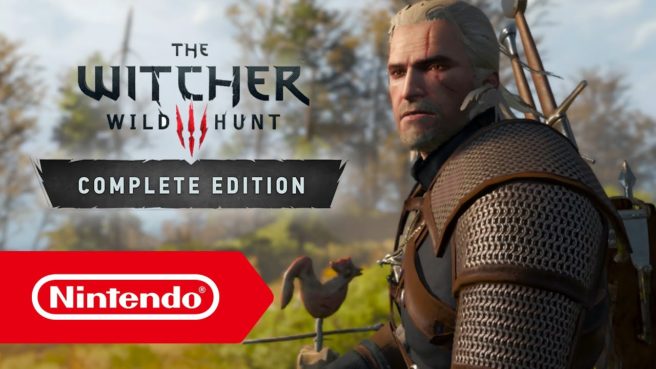 The latest UK sales chart is in, and it contains a couple of interesting Nintendo debuts.
The Witcher 3: Wild Hunt – Complete Edition came in at #4 and apparently sold almost as much as The Elder Scrolls V: Skyrim did in its first week. Overall, sales for the game were up 999 percent week-on-week thanks to the Switch release.
Ring Fit Adventure also came out a few days ago. In its first week, it landed right behind The Witcher 3 at #5.
Other highlights include Mario Kart 8 Deluxe at #2 (10 percent sales boost, has surpassed one million lifetime sales in the UK), Minecraft for Switch at #6, and Zelda: Link's Awakening at #8. Overwatch was not in the top 10, but came in at #11 and had sales increase 563 percent week-on-week. Finally, Baldur's Gate I & II: Enhanced Edition debuted at #34.
Here's the full top ten:
| Last Week | This Week | Title |
| --- | --- | --- |
| 1 | 1 | FIFA 20 |
| 2 | 3 | Mario Kart 8 Deluxe |
| 2 | 3 | Tom Clancy's Ghost Recon: Breakpoint |
| 4 | Re-Entry | The Witcher III: Wild Hunt GOTY Edition |
| New Entry | 5 | Ring Fit Adventure |
| 6 | 6 | Minecraft (Switch Edition) |
| New Entry | 7 | Plants vs Zombies: Battle for Neighborville |
| 7 | 8 | The Legend of Zelda: Link's Awakening |
| 9 | 9 | Grand Theft Auto V |
| 8 | 10 | Borderlands 3 |
Leave a Reply