Umbraclaw, side-scrolling action adventure from Inti Creates, confirmed for Switch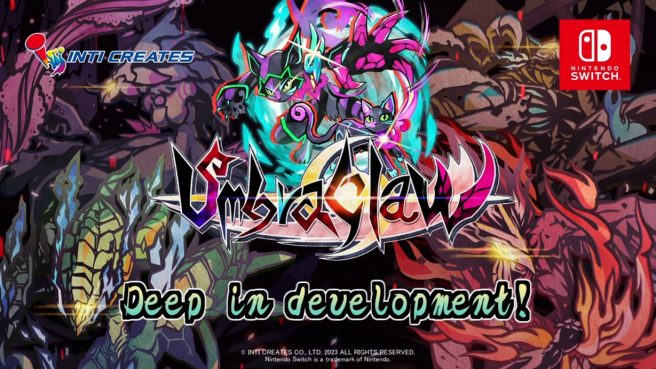 Inti Creates announced Umbraclaw a little while back, but while it was initially confirmed for PC, the studio has now revealed that a Switch version is happening as well. A release window has not been determined.
Umbraclaw, a side-scrolling action adventure, stars the house cat Kuon who's on a mission to return to his master after he dies and finds himself trapped in the Soulplane. Further details can be found in the following overview:
In Umbraclaw, take control of Kuon, a cat on a perilous journey through the afterlife known as the "Soulplane." Kuon must brave the afterlife in order to return home to his master in this 2D side-scrolling action adventure.

On your adventure through the Soulplane, the "Anima Revive" system will grant Kuon abilities from various animals. These abilities will be key to overcoming the obstacles you'll face on your journey.

The newest game from Blaster Master Zero director Satoru Nishizawa, Umbraclaw is a challenging game that proves that cats are not just cute, but cool as well. The dark-tinged yet lively graphics will pull you into the fantasy storybook world.

Will Kuon be able to break through the Boundary to return home safely…?

Your journey through the afterlife awaits.
Have a look at a trailer for Umbraclaw below.
Gameplay Reveal Trailer
Leave a Reply