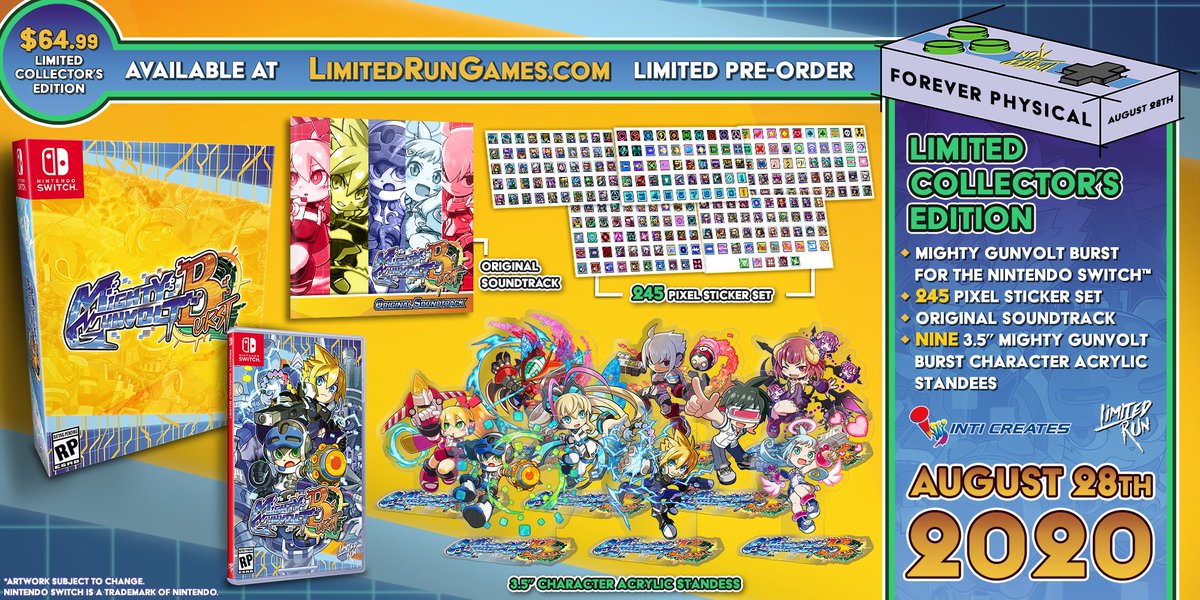 Limited Run Games previously confirmed Mighty Gunvolt Burst for physical release, and the company followed up today with new information. Pre-orders open this Friday, August 28, at 7 AM PT / 10 AM ET.
Aside from a standard release, a collector's edition is planned. It'll include a few goodies such as an original soundtrack, stickers, and acrylic standees.
You'll be able to pre-order Mighty Gunvolt Burst through Limited Run Games here.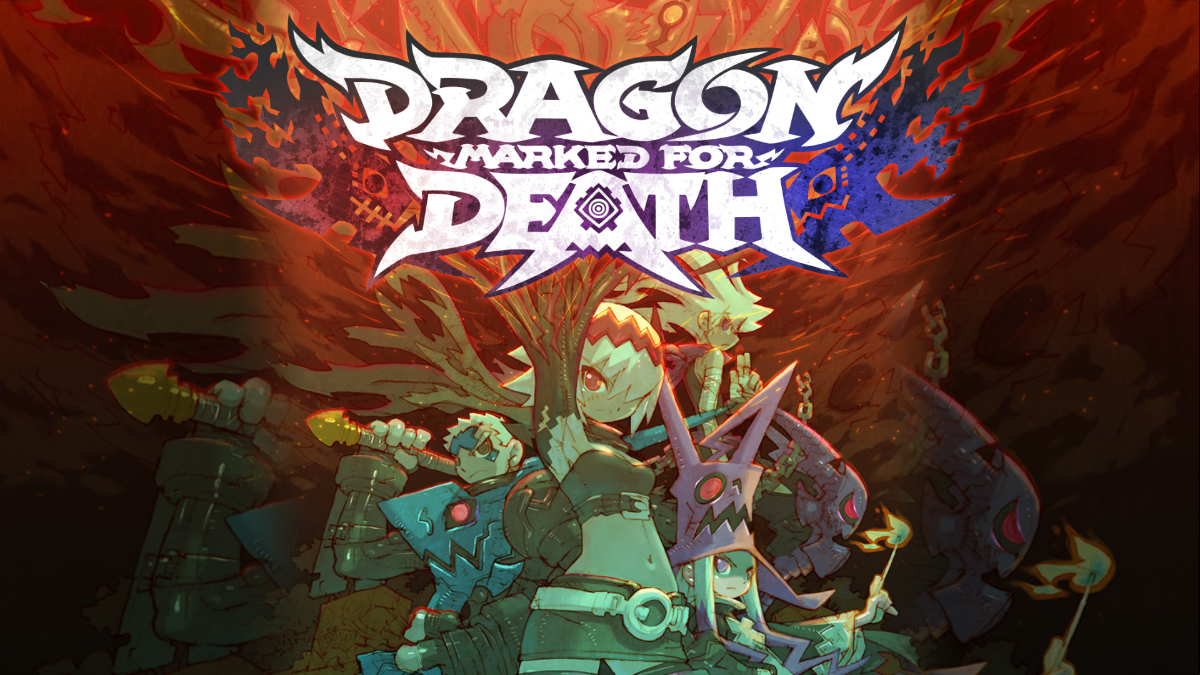 Dragon Marked for Death has been updated to version 3.1.0, adding new content and features.
Starting today, players can take on a new final boss. Each character class also has access to new end-game weapons while the Bandit and Oracle have been given exclusive accessories. Inti Creates highlighted the arrival of a new quest as well.
Below are the full patch notes and trailer: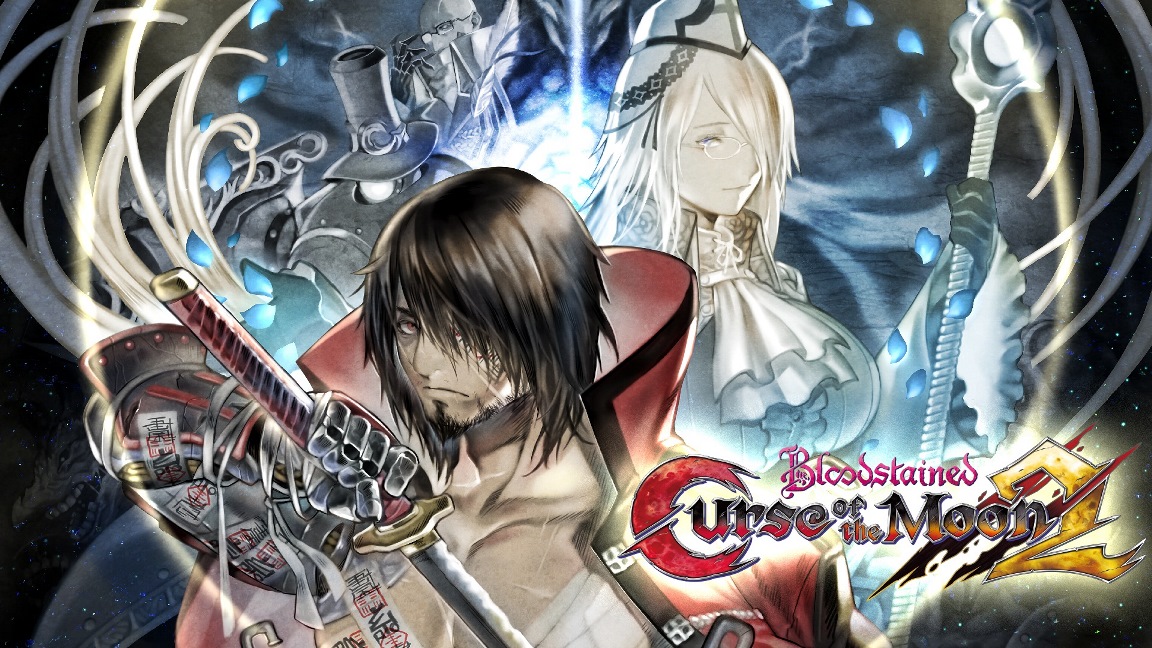 Inti Creates has announced another update for Bloodstained: Curse of the Moon 2. Version 1.3.0, which is now live, adds the new "Legend" style.
Here's a trailer for the update: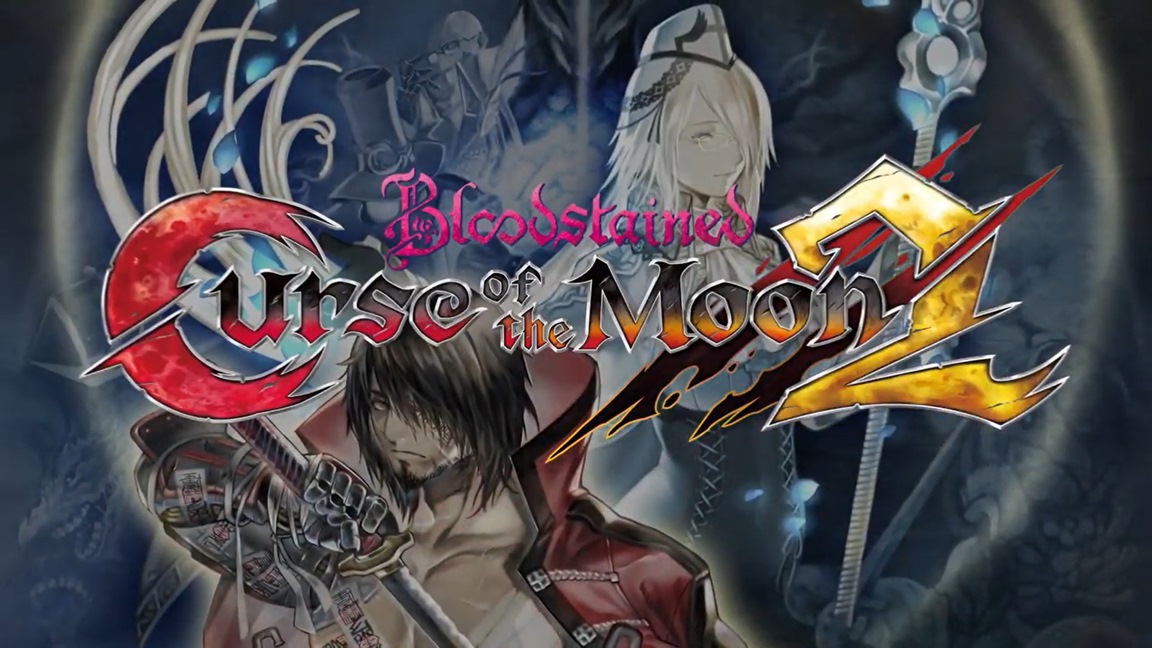 Inti Creates has released update version 1.2.0 for Bloodstained: Curse of the Moon 2 after announcing it last week. This update adds Boss Rush Mode. Full patch notes: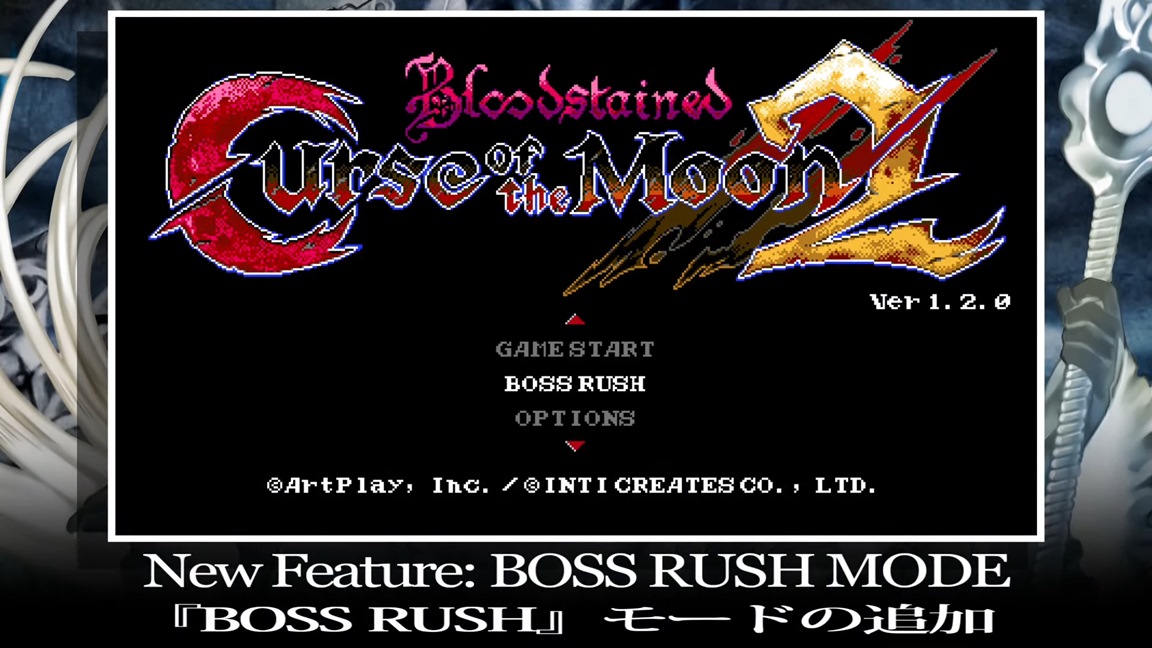 Inti Creates has announced a new 1.2.0 update for Bloodstained: Curse of the Moon 2. When it goes live on July 16, players will be able to access a Boss Rush Mode after meeting certain in-game conditions. Bug fixes will be implemented as well.
Here's a video showing off Boss Rush Mode: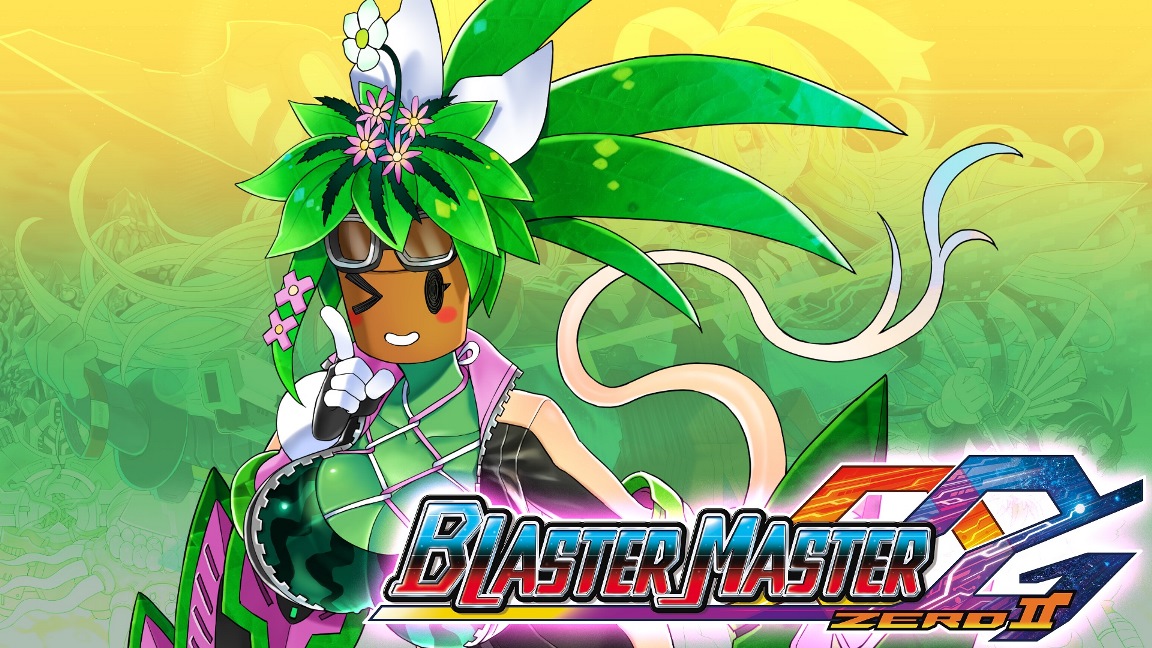 Blaster Master Zero 2 has received new mini-game known as Kanna Raising Simulator. View some footage in the video below.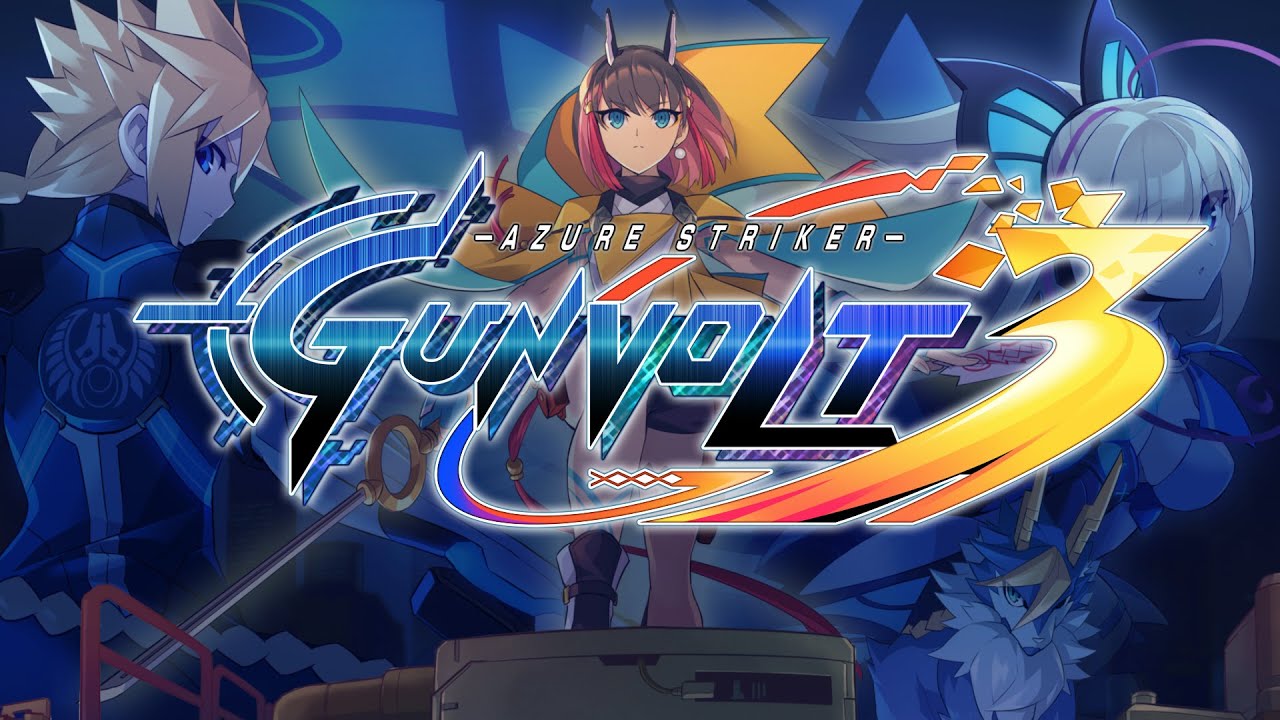 Inti Creates is developing Azure Striker Gunvolt 3, the company has revealed.
Like previous games in the series, Azure Striker Gunvolt 3 will once again feature Gunvolt. This time around though, a new character named Kirin is also being introduced. Kirin uses a katana in battle.
Here's the debut trailer: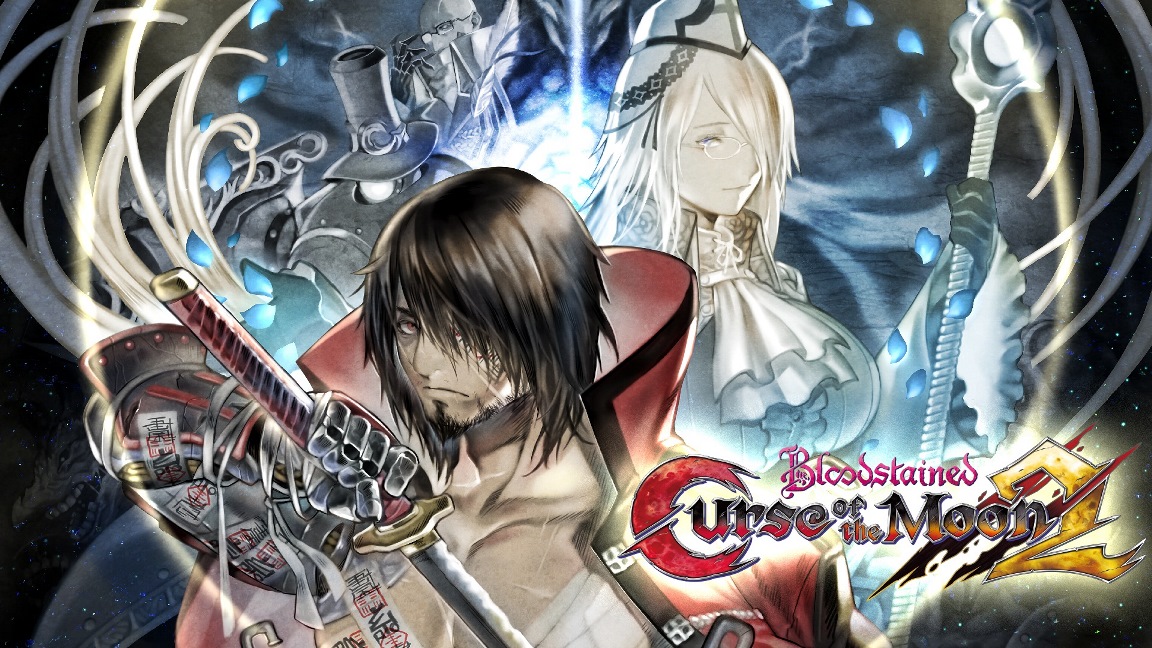 Bloodstained: Curse of the Moon 2, which was only just announced for Switch this week, already has a release date. The game now has a listing on the eShop, revealing a release date of July 10.
Information included in the eShop listing also confirms support for local co-op. Here's the full overview: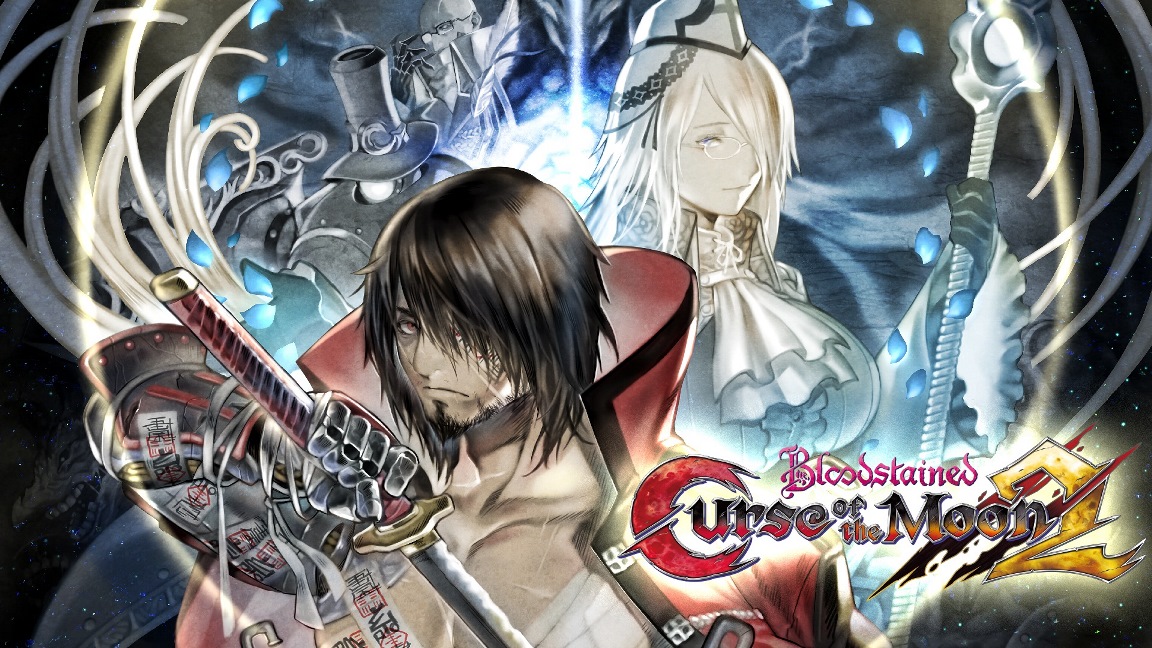 Inti Creates has debuted the first gameplay of its just-announced action-platformer Bloodstained: Curse of the Moon 2. We have it below.
Bloodstained: Curse of the Moon 2 launches on Switch later in 2020.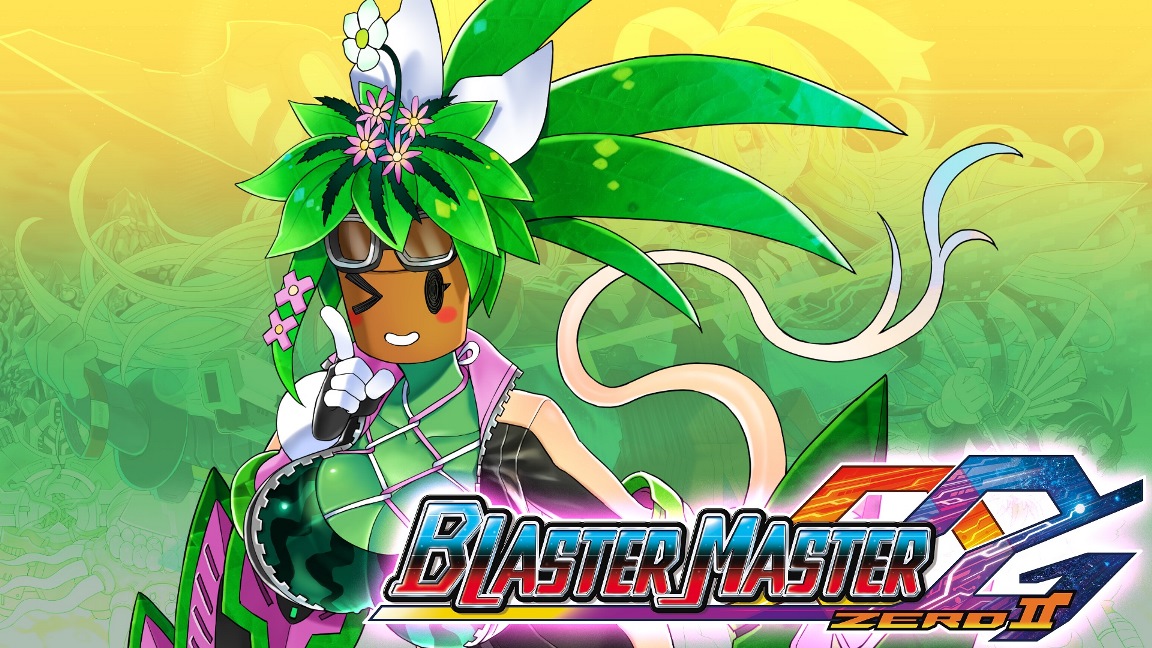 Inti Creates today revealed new mini-game DLC for Blaster Master Zero 2. Kanna, the game's popular plant gal, will be featured in "Kanna Raising Simulator".
Here's a brief overview of the DLC plus a trailer: