Undertale for Switch launches September in the west with collector's edition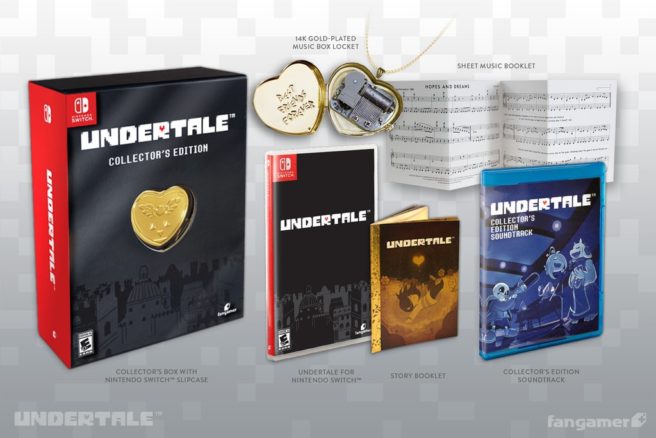 A little while back, it was announced that the Switch version of Undertale is launching September 15 in Japan. We also heard that a collector's edition is in the works.
Now we have some news for the west. Just like in Japan, Undertale for Switch arrives in September. A collector's edition will also be offered stateside, which includes:
– Collector's box with Switch slipcase
– Undetale for Switch
– Story booklet
– Collector's edition soundtrack
– 14K gold-plated music box locket
– Sheet music booklet
Pre-orders for the Undertale Collector's Edition are open on Fangamer here. Pricing is set at $69. You can also reserve a standard physical copy here.
Leave a Reply