Unpublished Atari Jaguar CD FMV game American Hero coming to Switch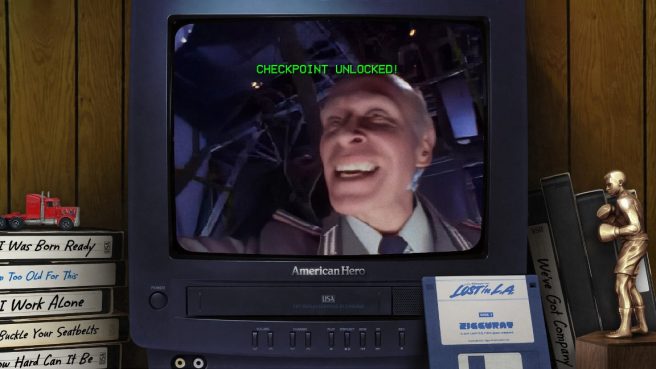 Ziggurat Interactive is bringing back the unfinished Atari Jaguar CD title American Hero for release on Switch, the company announced today.
American Hero was originally being developed in the '90s and was thought to have been lost to time. However, Ziggurat Interactive and developer Empty Clip Studios have now brought the project back and will have it ready to go next month.
Here's an overview of American Hero:
In American Hero, players guide Jack, a former American intelligence officer pulled out of retirement and charged with a mission to stop the malicious virologist Krueger from unleashing a sinister virus in the Los Angeles water supply. Players face split-second decisions as Jack that will help or hinder our hero as he tries to save LA and protect the girl who got away.

This 'playable movie' features the talents of professional actors, including Timothy Bottoms (The Last Picture Show, Elephant), Daniel Roebuck (The Fugitive, Final Destination), and Musetta Vander (O Brother, Where Art Thou, Wild Wild West), including newly recorded voiceover by Timothy Bottoms to complete the original script.

Key Features

– A fully realized Hollywood-level script with player directed plot and dialogue choices
– A gritty, adult-oriented action story with violence and sex appeal
– A unique, virtually seamless FMV format that keeps the action moving
– The return of Hollywood actor Timothy Bottoms as Jack with newly recorded voiceover.
American Hero will launch digitally for Switch on November 11. Access the official site here.
Source: Ziggurat Interactive PR
Leave a Reply