Unreal Life coming west next week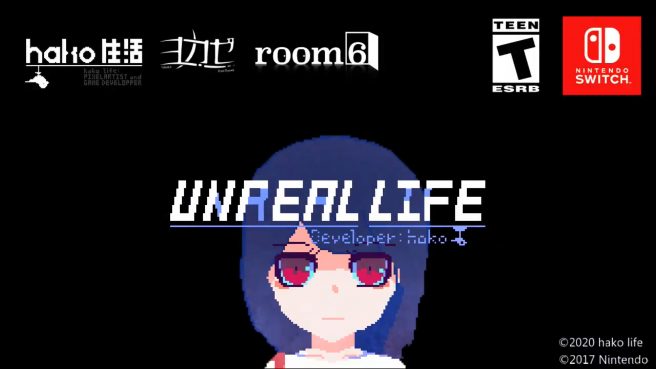 The puzzle-adventure game Unreal Life made it to Switch earlier this year. It was only offered in Japan, but now the title is seeing a worldwide release next week. The game arrives on November 19.
Here's an overview of Unreal Life, along with a trailer:
After losing her memories, the girl could only remember one name – "Miss Sakura".

She set out to find Miss Sakura, aided by a talking traffic light, and by the power to read the memories of the things she touched.

"Unreal Life" is the story of her journey.

Compare memories of the past with the present, solve mysteries, and follow the girl and the traffic light in this atmospheric puzzle adventure game.

Follow the memories, follow the path, and what you will find is…
This is the story of a girl who lost her memories, traveling with an AI traffic light.
Coming out on November 19th, 2020, on Nintendo Switch™. pic.twitter.com/jKxDfo9Uth

— hako 生活 (@clrfnd) November 13, 2020
Unreal Life will be sold digitally for Switch via the eShop.
Leave a Reply