Unruly Heroes launches early 2019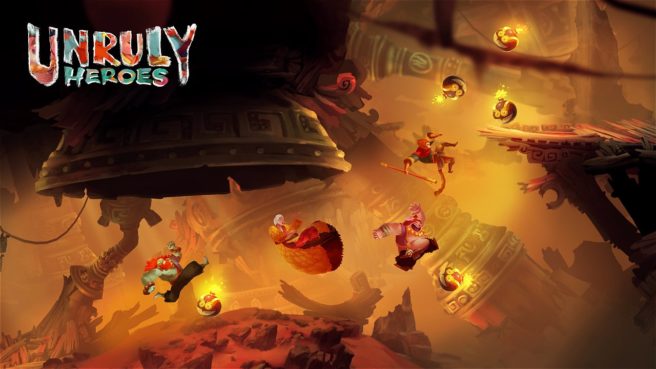 Unruly Heroes is due for release in early 2019, the studio announced today.
Here's a brief introduction to the game in addition to the most recent trailer:
Featuring four playable characters that battle a diverse lineup of enemies in a colourful fantasy world. Seamlessly swap between Sanzang, Wukong, Kihong, and Sandmonk – even mid-combo – as our heroes journey west across four vastly different environments in order to hunt for the scattered remnants of the Sacred Scroll. Play solo, up to four player local co-op, or PvP (local, online) and face the terrible challenges that lay ahead.
When we have a final release date for Unruly Heroes, we'll let you know.
Source: Magic Design Studios PR
Leave a Reply