Untitled Goose Game physical release officially announced with two versions, vinyl soundtrack planned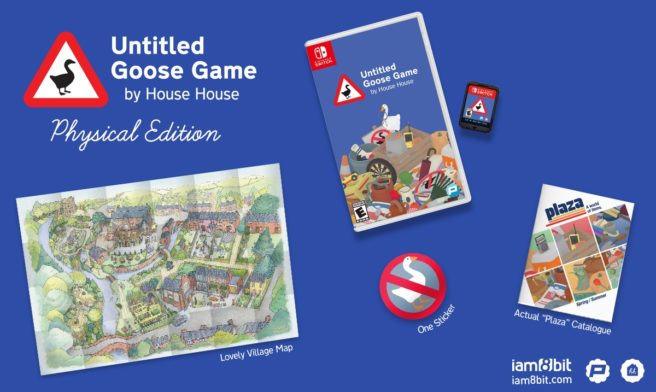 iam8bit, in collaboration with Panic and House House, today officially announced the Untitled Goose Game physical release.
The new boxed edition will be sold at major retailers in North America, Europe, Latin America, Australia, New Zealand, and other territories. There will also be an iam8bit-exclusive version known as the "Lovely Edition". And if that wasn't enough, a vinyl soundtrack is in the works as well.
Here's the full rundown:
The standard boxed edition of Untitled Goose Game (Switch $34.99) will include:

– The game cartridge/disc for either Switch or PlayStation 4
– A Spring/Summer edition of the Plaza Catalogue: a 24-page retail catalogue featuring useful items and objects that a goose might enjoy collecting
– A 11″ x 17″ Village Map Poster, hand-illustrated by Melbourne-based artist and game developer, Marigold Bartlett
– An extra sticky official "No Goose" Sticker

The iam8bit exclusive "Lovely Edition" of Untitled Goose Game (Switch $39.99) will feature all of the above collectible goodies with an environmentally friendly twist:

– A 100% recyclable Outer Sheet, Booklet, and Foldout Poster
– Sugar-Based, Non-Toxic, No-Vinyl Sticker Pack-in
– Eco-friendly "Biolefin" shrink wrap

The Untitled Goose Game vinyl soundtrack will feature:

– Music by Dan Golding, adapted from Claude Debussy's Préludes
– Unique "Double Groove" pressing, creating a random playback experience each time you listen, mimicking the dynamic, reactive nature of the in-game soundtrack
– Pressed on reclaimed vinyl (literally, grinding up old vinyl and melting it into new discs)
– 100% recycled jacket
– Eco-friendly shrink wrap called "Biolefin"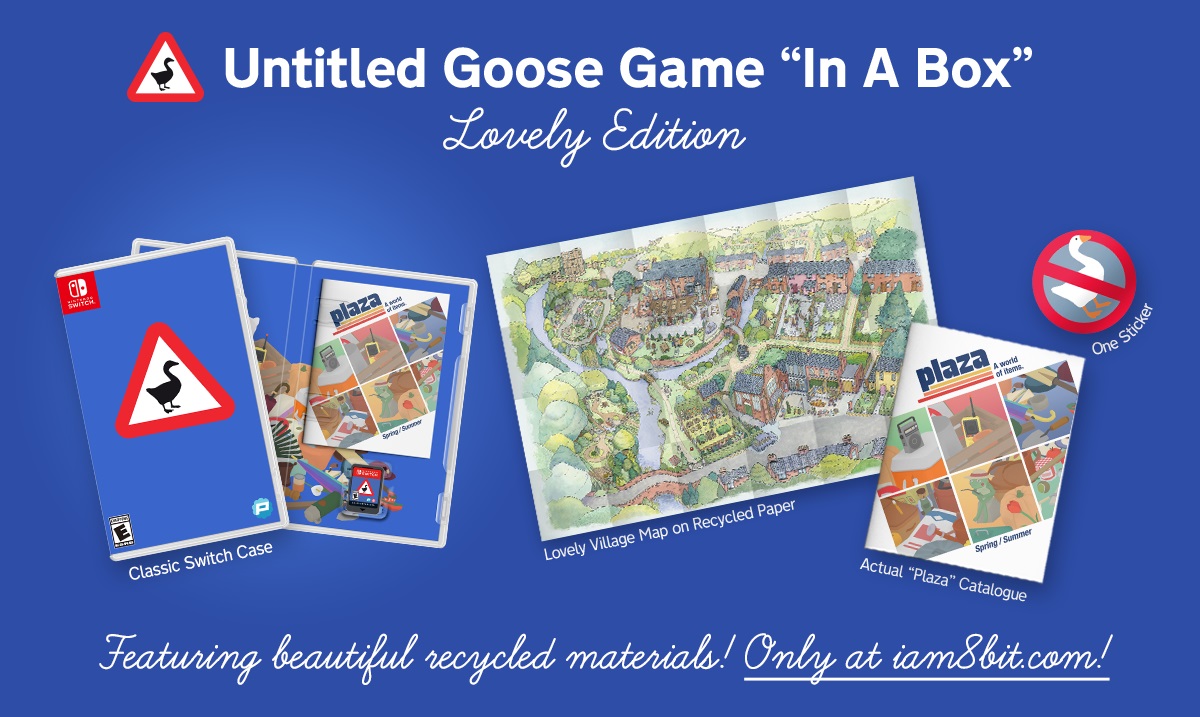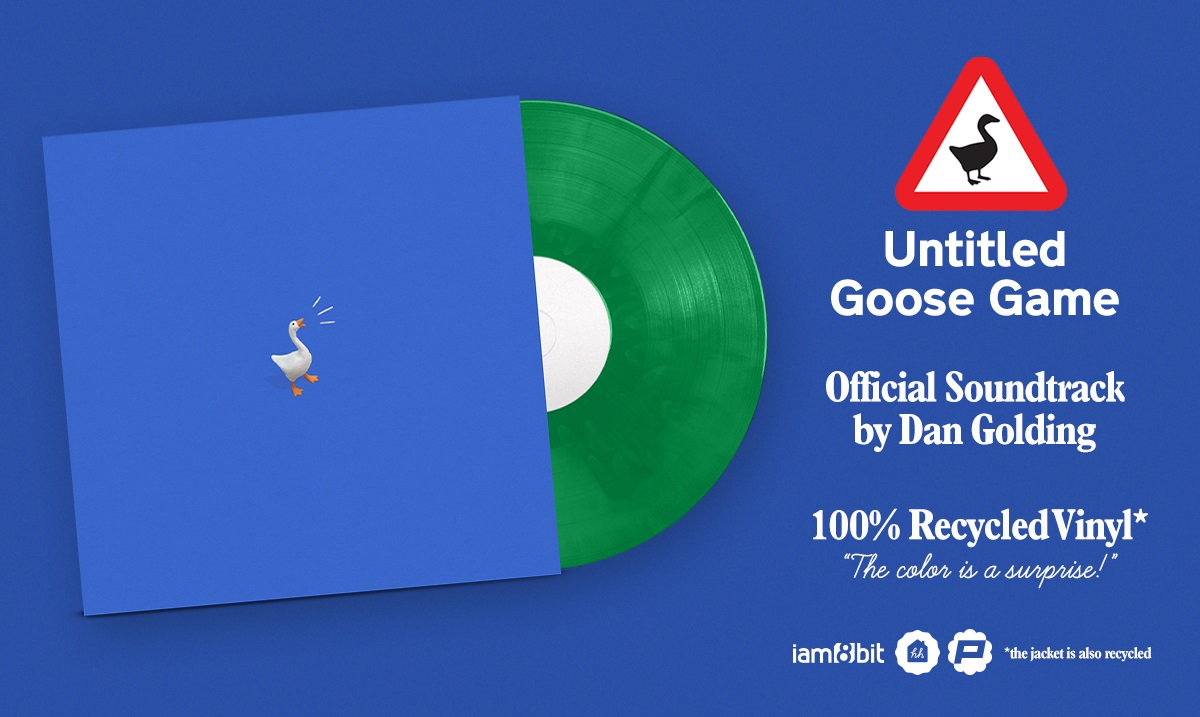 All of the new products for Untitled Goose Game will be available on September 29.
Source: iam8bit PR
Leave a Reply