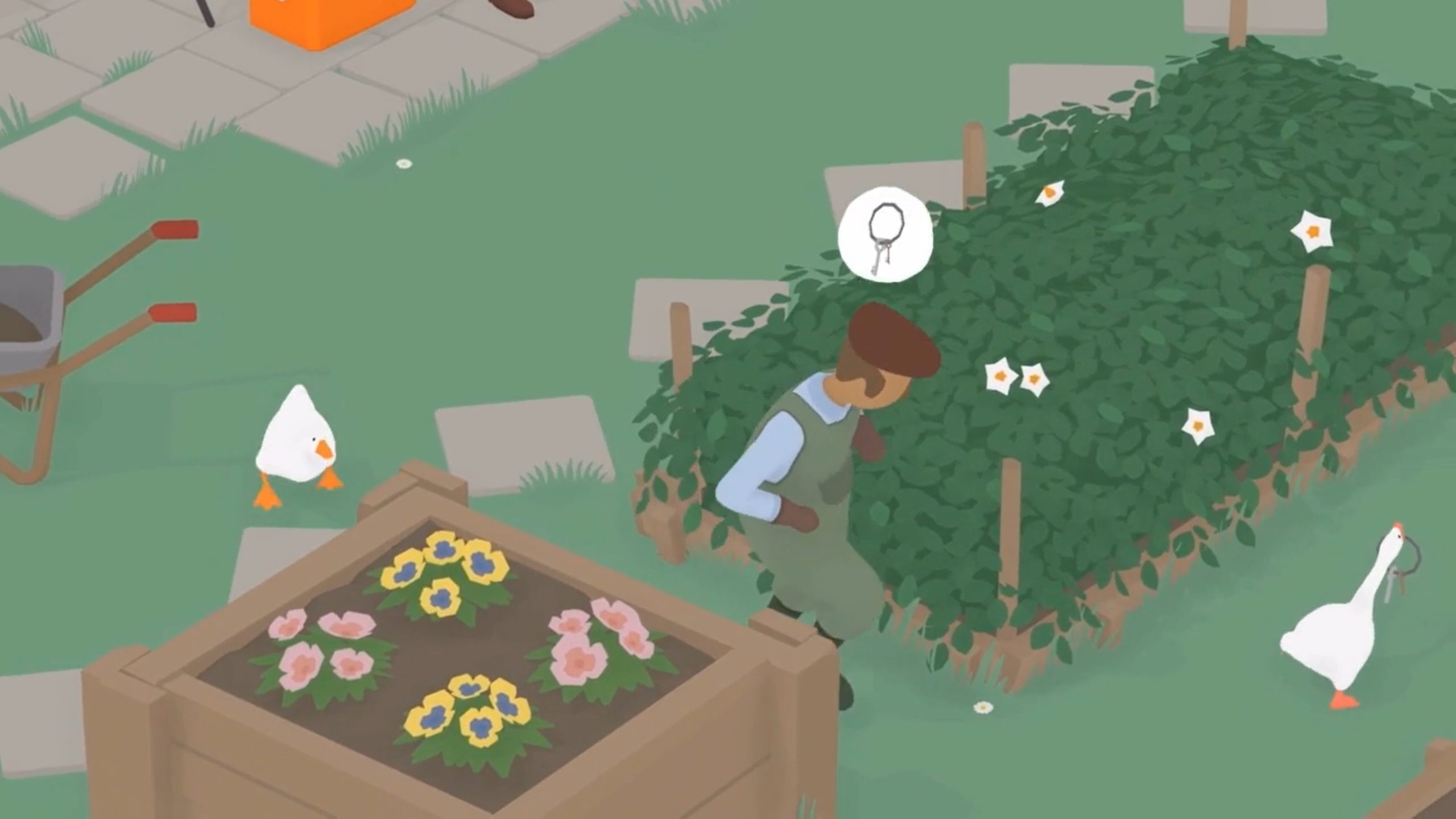 Untitled Goose Game's multiplayer arrives today, and we have a new trailer to celebrate. Check out the video below.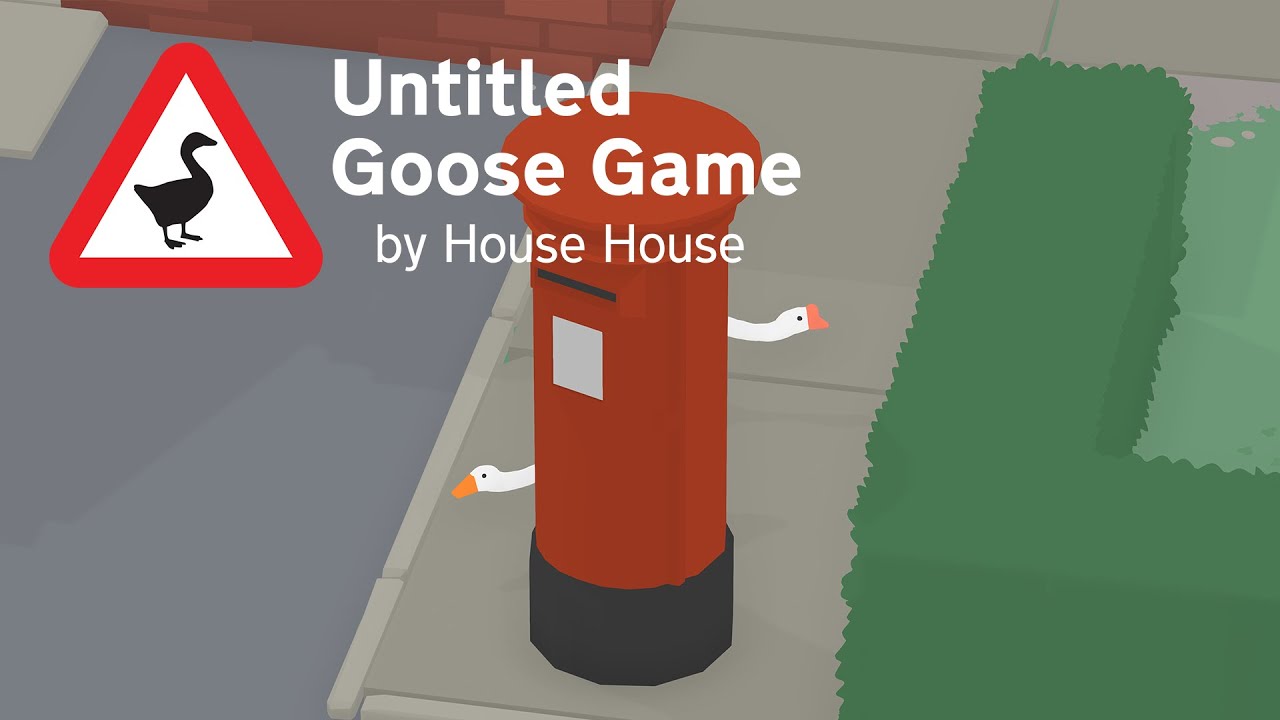 A year after its release, Untitled Goose Game is about to receive a major update. Players will soon be able to play through the entire experience with a friend, all thanks to the new two player mode.
Nico Disseldorp spoke about adding the feature in a lengthy post today. If you're interested in learning more about the development process, continue on below.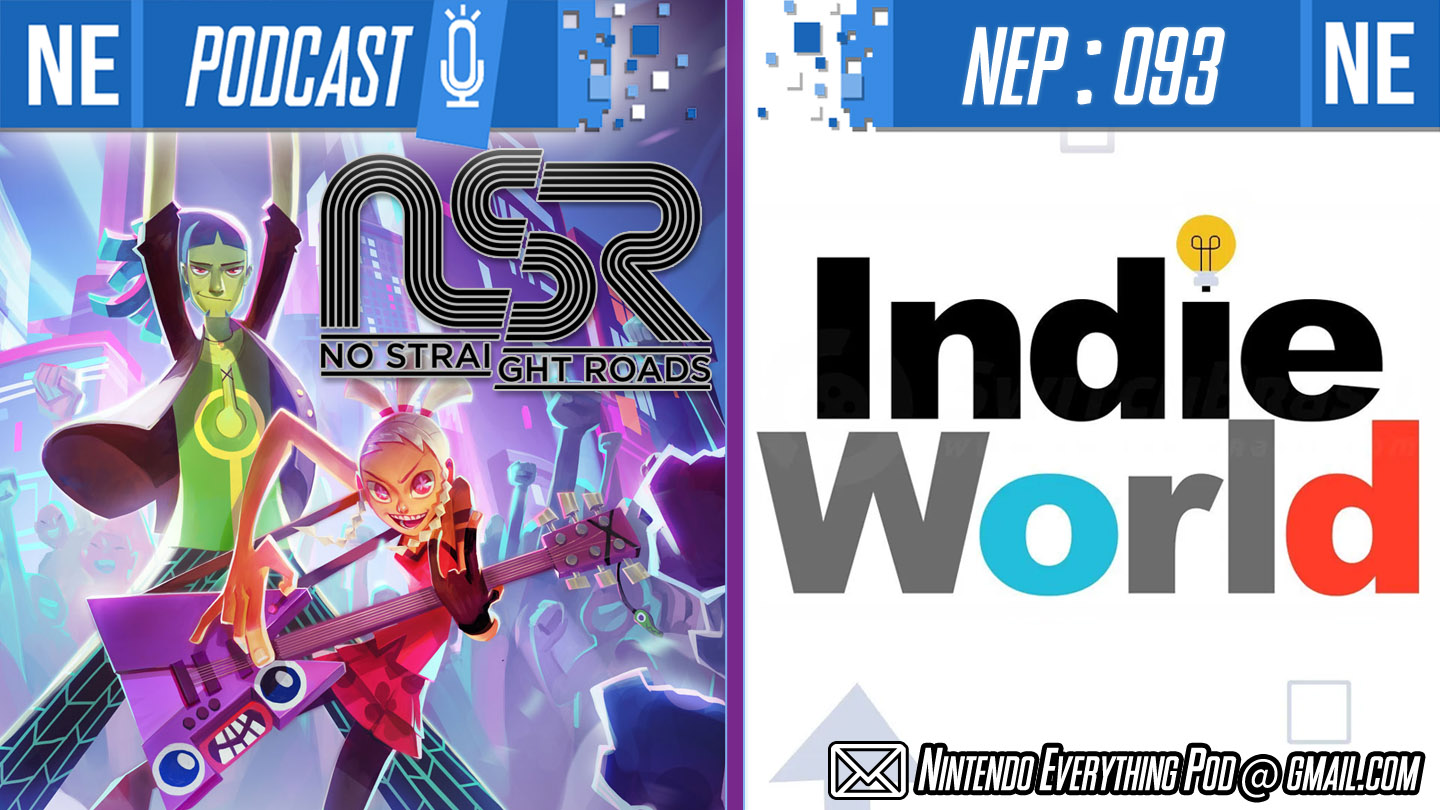 This week on Nintendo Everything Podcast, we're joined by special guests Daim Dziauddin and Wan 'Haz' Hazmer, directors of No Straight Roads for Nintendo Switch. They share their experiences of working in the Japanese game industry at Capcom and Square Enix, leading them to found their own business back in their home of Malaysia. We're very excited to highlight the important work they're doing for the Malaysian games industry—both of them have a lot of passion and excitement for games, and it shows! Both guests bring a bunch of energy and insight as we cover all the indie goodness in Nintendo's Indie World Showcase. Jump into today's episode, full of Nindie goodness!
It's another big episode—check out links and timestamps below and come hang out.
If you're enjoying NEP, please consider giving us a 5-star review on Apple Podcasts, and share us with a friend. It's incredibly helpful in getting us exposed to new listeners through algorithms, so we would greatly appreciate your help. Thank you for listening!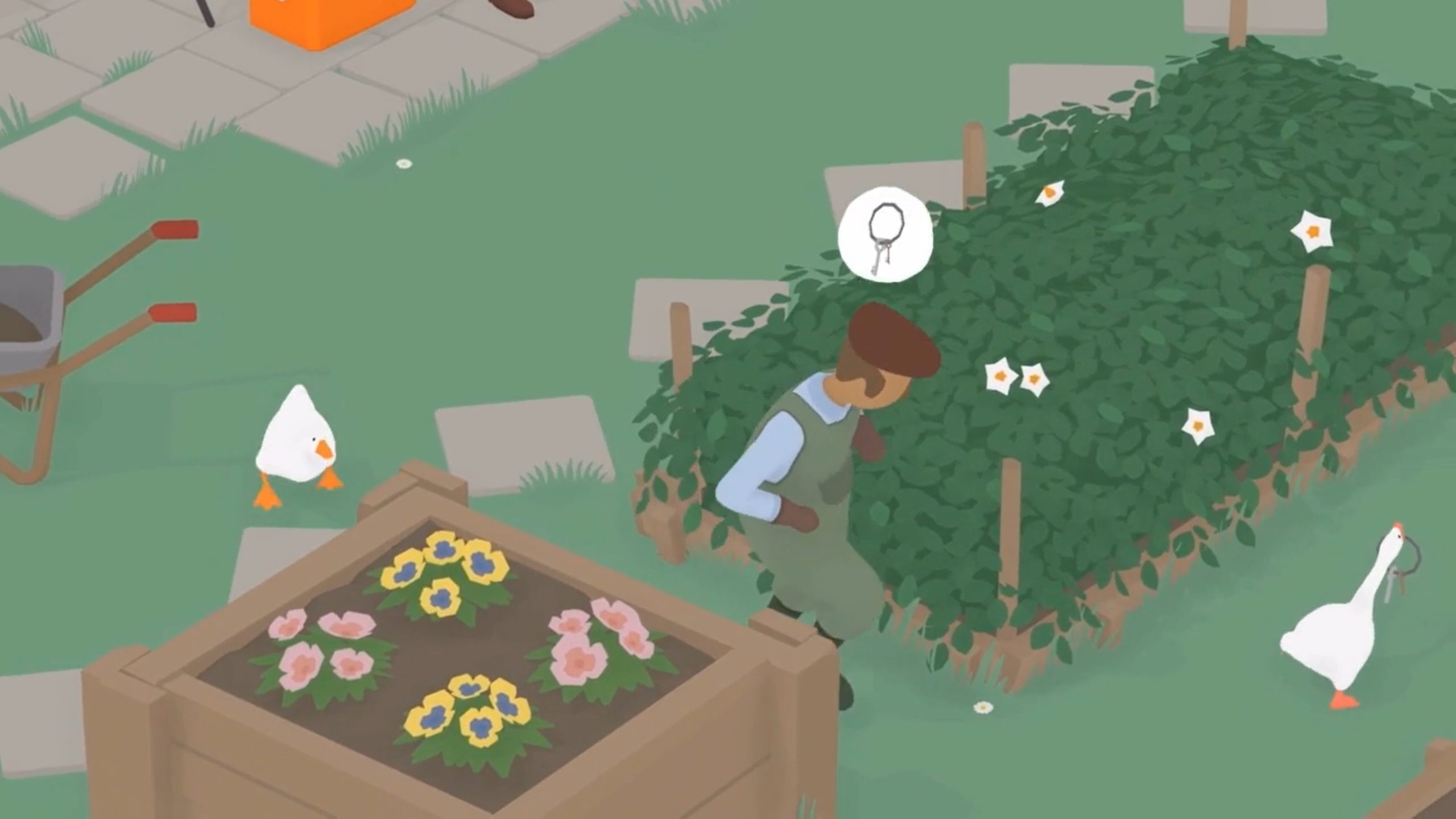 House House and Panic have revealed a free update for Untitled Goose Game. Next month, the game is getting a two-player update. It goes live on September 23.
Here's a trailer: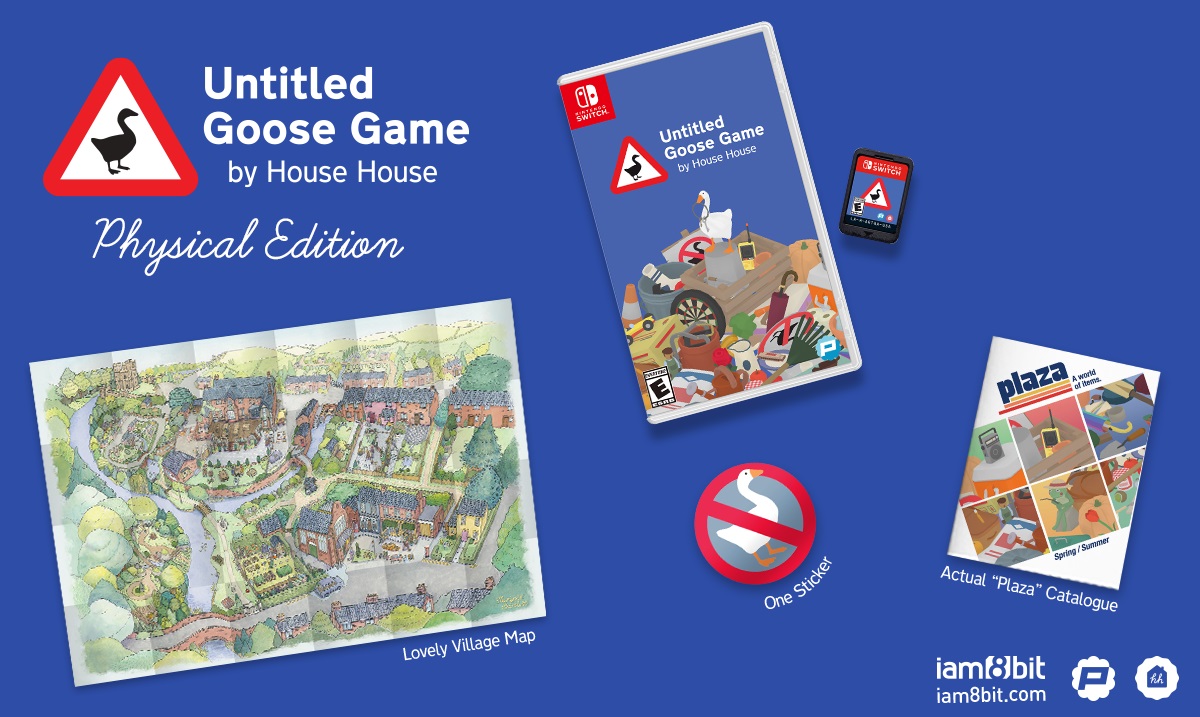 iam8bit, in collaboration with Panic and House House, today officially announced the Untitled Goose Game physical release.
The new boxed edition will be sold at major retailers in North America, Europe, Latin America, Australia, New Zealand, and other territories. There will also be an iam8bit-exclusive version known as the "Lovely Edition". And if that wasn't enough, a vinyl soundtrack is in the works as well.
Here's the full rundown: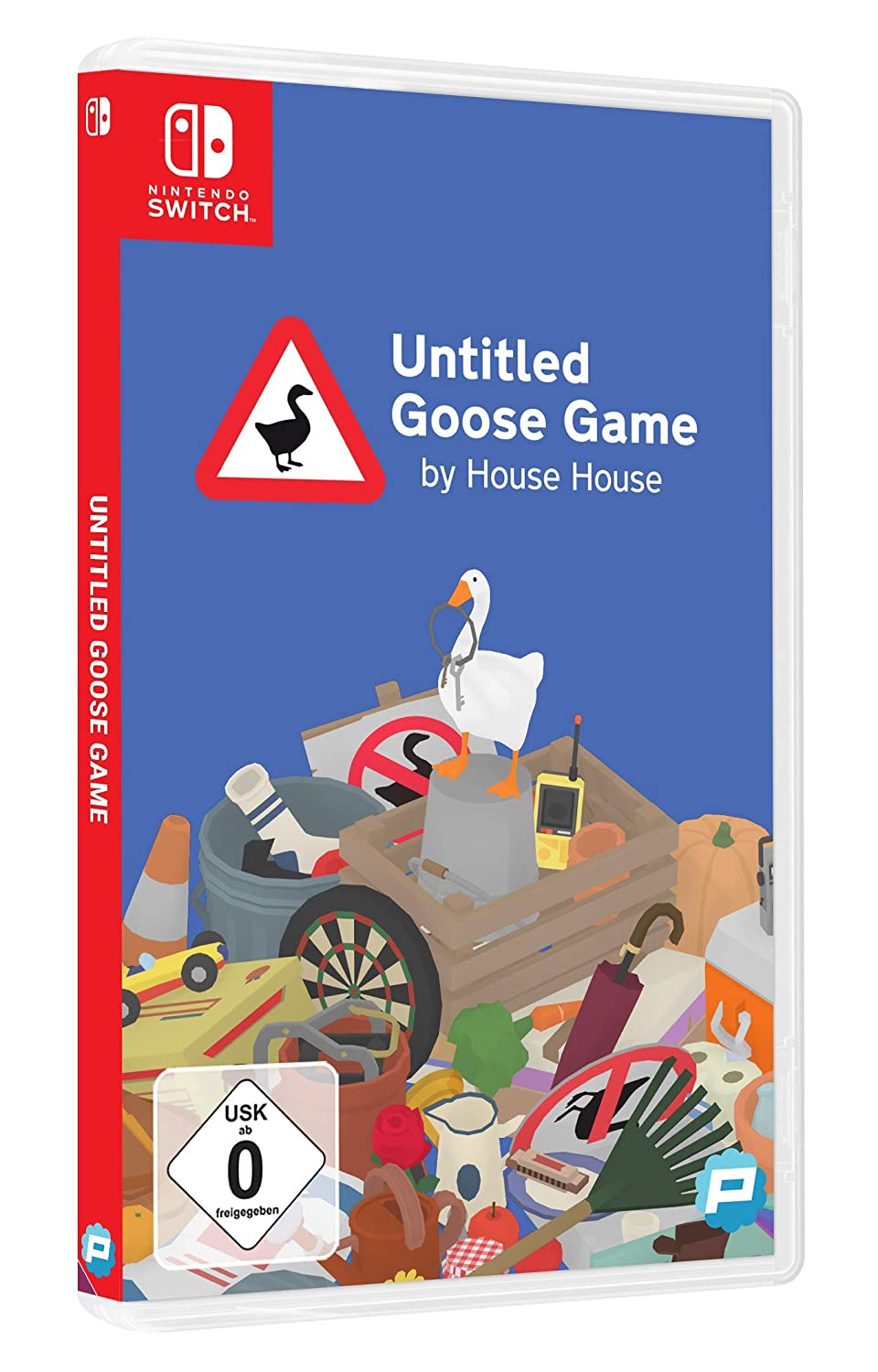 Thanks to Amazon Germany, we have a look at the boxart for Untitled Goose Game. Get a look at the packaging image above.
An official announcement for the physical version of Untitled Goose Game still hasn't actually been made. However, news from distributor Skybound is expected soon.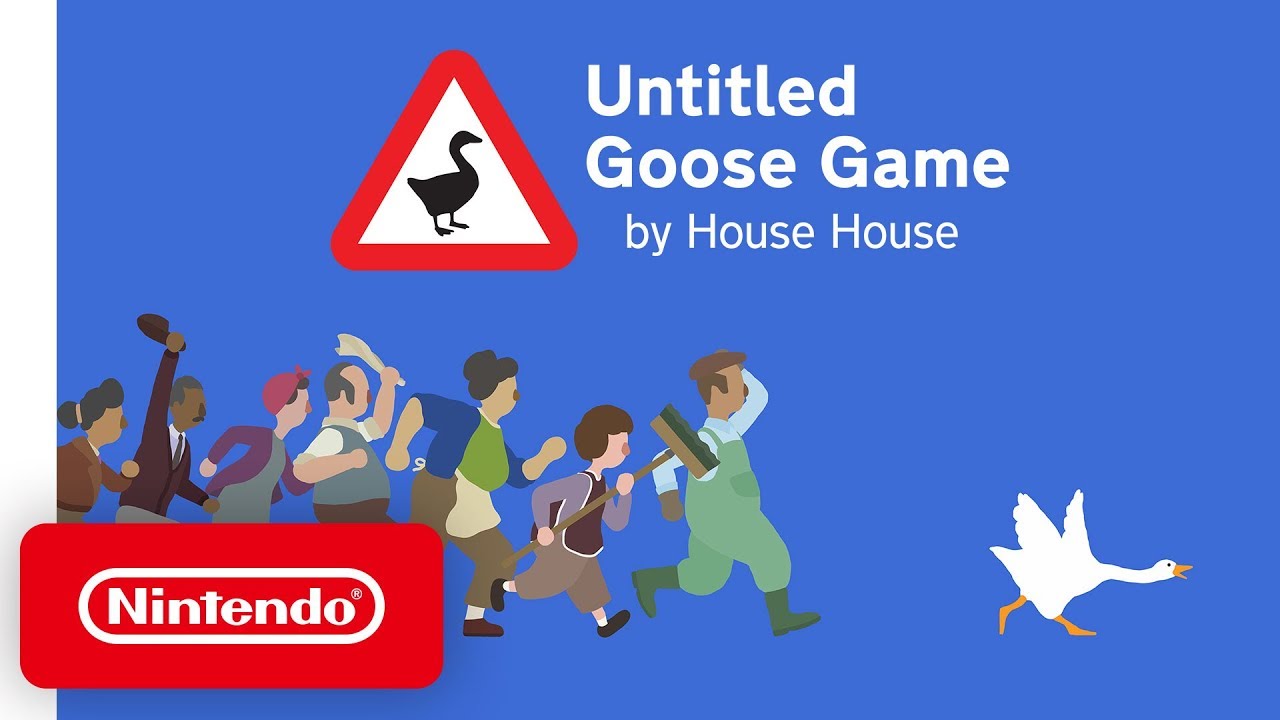 Untitled Goose Game has only been available as an eShop download since launching on Switch last September. Now, however, a physical version appears to be in the cards.
A listing for the game has appeared on Amazon Germany with a September 22 release date. Pre-orders are actually live here. Skybound is apparently handling distribution.
Assuming the listing is correct, we should be receiving an official announcement regarding Untitled Goose Game's physical release soon.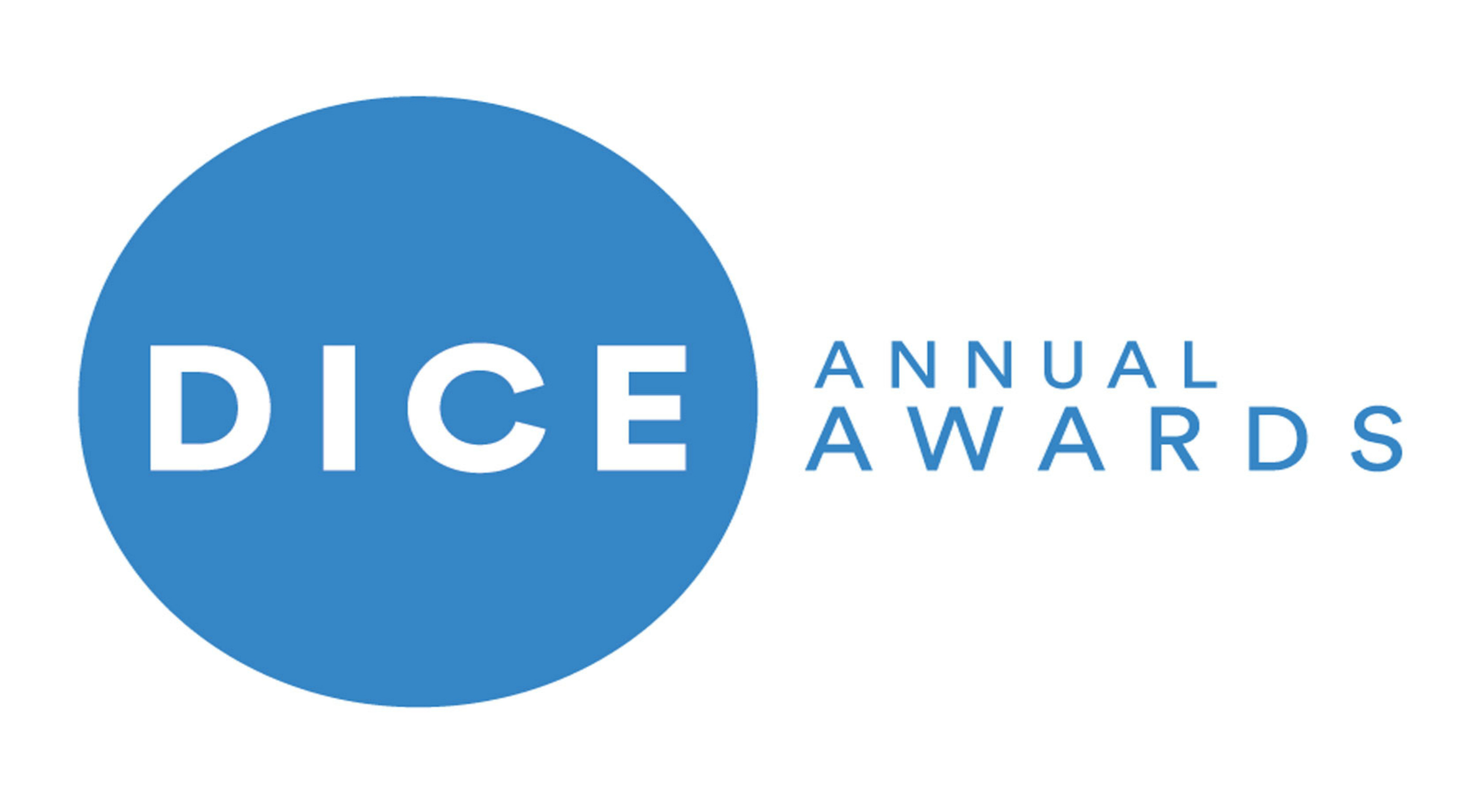 The Academy of Interactive Arts & Sciences (AIAS) has announced the finalists for its 23rd Annual D.I.C.E. Awards. The D.I.C.E. Awards recognizes outstanding achievement in video game development with categories focusing on character and story as well as the technical side.
Quite a few Switch games have been nominated, including Untitled Goose Game for "Outstanding Achievement in Character" and Luigi's Mansion 3 for "Outstanding Achievement in Animation." The D.I.C.E. Awards also announce Game of the Year categories and both Luigi's Mansion 3 and The Legend of Zelda: Link's Awakening are nominated for "Adventure Game of the Year."
More Switch games make the list, so make sure to check the full catalog below.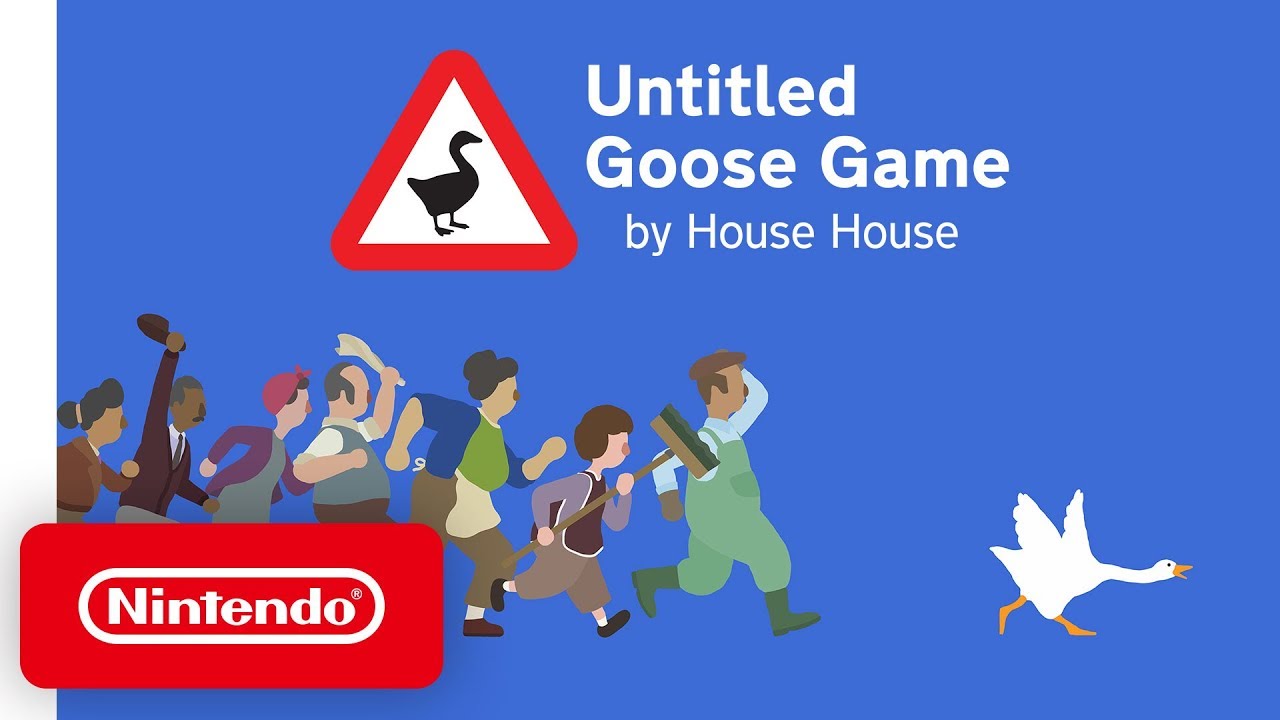 Untitled Goose Game has surpassed one million copies sold, publisher Panic has revealed. That news comes straight from co-founder Cabel Sasser.
While we're usually hesitant to report on data relating to multiplatform releases unless we have the breakdown of sales by platform, it was only until recently that Untitled Goose Game was a console exclusive on Switch. That means a good chunk of downloads originated on Nintendo's console.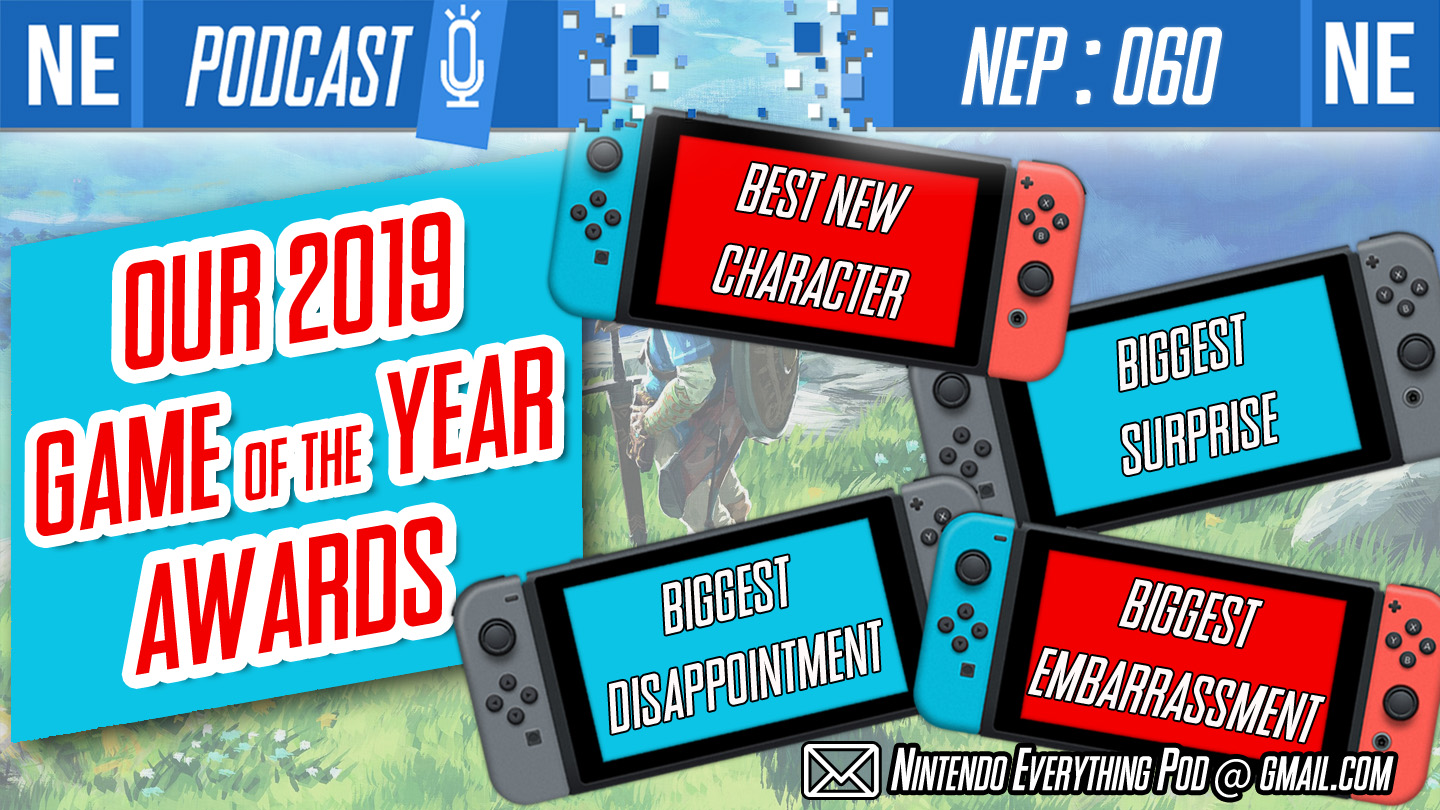 It's the last episode of NEP of the decade! Join Oni Dino and Galen as they give their personal awards across the nightmare-scape that is gaming in 2019. Biggest surprise, biggest embarrassment/controversy, best new character, and so much more. The gang employs a process of elimination that requires bargains, arguments, concessions and a whole lot of passive aggressive love. What will win? How will we compromise? Who won't make it out alive?
If you're enjoying NEP, please consider giving us a 5 star review on Apple Podcasts, aka new iTunes. It's incredibly helpful in getting us exposed to new listeners through algorithms, so we would greatly appreciate your help. Thank you for listening!