Vampire: The Masquerade – Swansong finally launching on Switch this month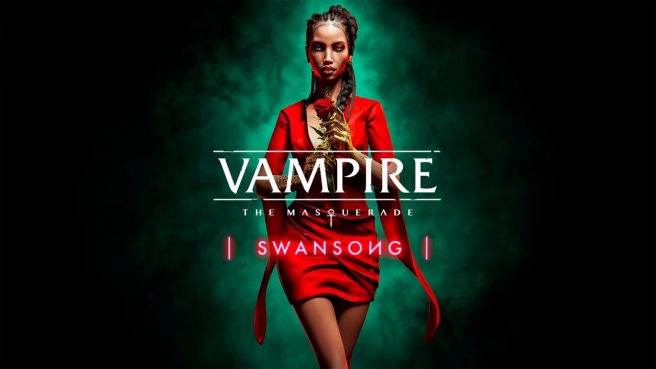 Original (9/10): The Switch version of Vampire: The Masquerade – Swansong finally has a release date. According to an eShop listing, Nacon will be publishing it on September 28, 2023.
Vampire: The Masquerade – Swansong was first announced in 2019 while it was confirmed for Switch a year later. The launch was first scheduled for 2021. However, in July 2021, it was delayed to February 2022. We then heard that very month that the Switch version would be coming at a later date. The game ended up launching in May 2022, so it's been a lengthy wait for the Switch version.
Here's an overview of the game:
Based on the cult role-playing game and developed by specialists in the genre, Vampire: The Masquerade – Swansong is a narrative RPG in which your every choice determines the fate of the three main characters and of the Boston Camarilla.

What if vampires were real? What if these bloodthirsty predators lived hidden among us in complex societies and had been hatching conspiracies for thousands of years? And what if you became one of them?
In Vampire: The Masquerade, you play as these alluring monsters in a sophisticated world where the lines between the real and supernatural are always blurred.

Hazel Iversen, the Swan, is the new Prince of the Boston Camarilla. An iron hand in a velvet glove, she intends to assert her power and respect the Masquerade, the vampiric law designed to ensure humans never learn of the existence of these creatures of the night. But nothing works as planned. With rumours of plots, murders and power struggles, you must work in the shadows to protect your Sect in a pulsating investigation that plunges Boston into chaos.

Play as 3 vampires who are over a hundred years old. Progress in the game through their intertwined destinies, deal with their different points of view and use their character sheets to try to separate the truth from the lies. Each character has their own vampiric abilities and disciplines that you can upgrade individually to suit your preferred approach. Will you choose intimidation, seduction or stealth? It's your decision, as long as you can sate your Hunger for blood.

With its unique gameplay, Swansong puts emphasis on the consequences of your actions in both the investigation and your social interactions with other characters. Analyse each situation carefully because your decisions can have huge consequences on your heroes' lives and the fate of the Boston Camarilla.
---
Update (9/28): Vampire: The Masquerade – Swansong is out now in Europe as planned, but the North American launch has been pushed back to December 5, 2023. Nacon did not explain the delay.
Leave a Reply