Walmart's Black Friday 2015 deals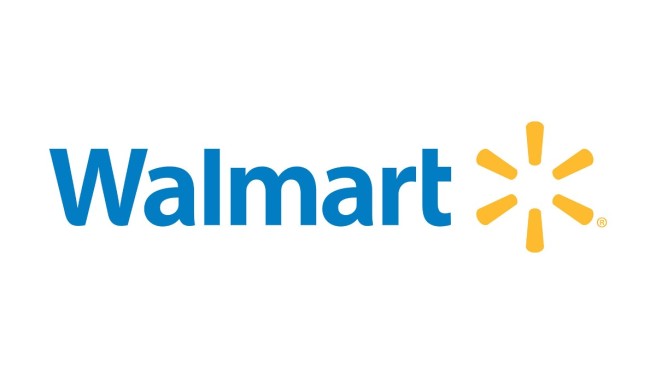 Walmart has announced its deals for Black Friday 2015. A few Nintendo games will be going on sale, including Splatoon, Zelda: Majora's Mask 3D, and Super Smash Bros. for 3DS, each of which will be $25. The new Super Smash Bros. and Splatoon Wii U bundle will also be sold for $250.
Head past the break for the full lineup of Walmart's deals.
$299
PS4 Uncharted Bundle
XB1 500GB Gears of War Bundle + $30 Walmart gift card

$249
WiiU Super Smash Bros. and Splatoon Deluxe Set

$129
Nintendo 3DS XL with Super Mario 3D Land download version

$79
Lego Dimensions Starter Pack 360/multiple platforms

$69
Guitar Hero Live PS4/multiple platforms

$39
PS4 Dualshock 4, black
XB1 official controller, black or camo

$37
Disney Infinity 3.0 Edition Starter Pack PS4/multiple platforms
Skylands Superchargers Starter Pack 360/multiple platforms

$35
Assassin's Creed Syndicate PS4/XB1
Destiny: The Taken King Legendary Edition PS4 (XB1 version not shown, but probably will be on sale)
Dragon Age Inquisition Game of the Year Edition XB1 (PS4 version not shown, but probably will be on sale)
Forza 6 XB1
Metal Gear Solid V: The Phantom Pain PS4/XB1
NHL 16 PS4/XB1
Until Dawn PS4

$29
Call of Duty: Black Ops III PS3/360 (not PS4/XB1 versions)

$27
FIFA 16 PS4/XB1/PS3/360
Madden NFL 16 PS4/XB1/PS3/360
NBA 2K16 PS4/XB1/PS3/360

$25
Adventure Time Finn & Jake Investigations XB1
Batman Arkham Knight PS4/XB1
Bloodborne PS4
Borderlands The Handsome Collection PS4/XB1
Call of Duty: Advanced Warfare PS4/XB1
Diablo III Reaper Souls Ultimate Evil Edition PS4/XB1
The Elder Scrolls Online PS4/XB1
Grand Theft Auto V PS4/XB1
Just Dance 2016 XB1/360/Wii
Just Dance Disney Party 2 WiiU/Wii
The Last of Us Remastered PS4
The Legend of Zelda: Majora's Mask 3D 3DS
Lego Jurassic World PS4/XB1/WiiU/PS3/360
Mad Max PS4/XB1
Mario Party 10 WiiU
MLB 15 The Show PS4
Mortal Kombat X PS4/SB1
Rory McIlroy PGA Tour PS4/XB1
The Sims 4 PC
Splatoon WiiU
Super Smash Bros. 3DS
Tony Hawk Pro Skater 5 PS4/XB1
Transformers Devastation PS4/XB1
The Witcher III Wild Hunt PS4/XB1
??? and a mystery PS4 case with no label ??? (probably Adventure Time Finn & Jake Investigations PS4)

$15
Adventure Time Finn & Jake Investigations WiiU/3DS
Battlefield Hardline PS4/PS3/XB1/360
Dishonored Definitive Edition PS4/XB1
Dying Light PS4/XB1
Call of Duty Advanced Warfare PS3/360
Driveclub PS4
The Evil Within PS4/XB1
Evolve PS4/XB1
Far Cry 4 PS4/XB1/PS3/360
Final Fantasy X/X-2 Remaster PS4
Gears of War Ultimate Edition XB1
God of War III Remastered PS4
Lego Jurassic World 3DS
LittleBigPlanet 3 PS4
Minecraft 360
Rare Replay XB1
Wolfenstein The Old Blood PS4/XB1

$12.96
30th Anniversary Modern Color Mario amiibo

$12.50
3-month Xbox Live Gold card, limit 5 per customer

$10
3-month PS+ card, limit 5 per customer

$9
Disney Infinity 3.0 Characters
Skylanders Superchargers Vehicles

$8
The Amazing Spider-Man 2 PS3/360
Angry Birds Star Wars 3DS
Assassin's Creed Unity PS4/XB1
Batman Arkham City 360
Batman Arkham Origins 360
Battlefield 4 360
Call of Duty Black Ops 360
Call of Duty Black Ops III PS3 (misprint? Could suppose to be Black Ops I)
Call of Duty Ghosts PS3/360
Grand Theft Auto IV PS3/360
Grand Theft Auto San Andreas 360
Grand Theft Auto: The Trilogy PS2
Hot Wheels World's Best Driver 360
Left 4 Dead 2 360
Lego Batman 2: DC Super Heroes Wii
Lego Batman 3: Beyond Gotham PS3/360
Lego Marvel Super Heroes WiiU/PS3/360/3DS
Midnight Club Lost Angeles Complete Edition PS3/360
Plants vs. Zombies Garden Warfare PS4/PS3/360 (PS4 version listed twice, could be misprint for XB1 version)
Skate 3 PS3/360
Teenage Mutant Ninja Turtles 3DS
Titanfall XB1/360
Leave a Reply