WarioWare: Touched! introduced as downloadable DS game for 3DS on My Nintendo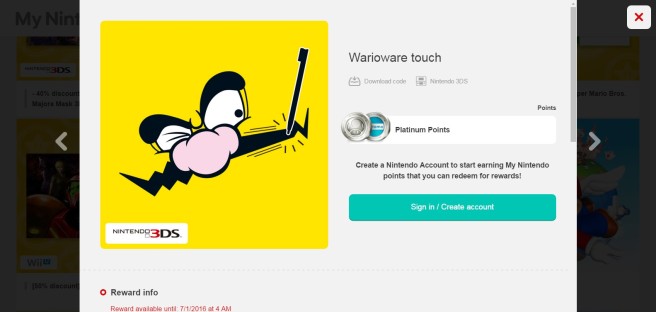 A few hours ago, My Nintendo opened its doors to Japanese users. We compiled the full list of all rewards currently available, accessible here. But there's one in particular that deserves special mention.
For 1,000 Platinum Points, My Nintendo members can download WarioWare: Touched! on 3DS. Yes, 3DS. Not Wii U. We've seen DS games as Virtual Console releases on Wii U, but the only way you've been able to play these portable titles on 3DS is with physical cartridges.
After downloading WarioWare: Touched!, it'll show up in the data management settings as a DSiWare game. 214 blocks (about 27MB) of free space is needed.
Leave a Reply