West of Loathing launches May 31 for Switch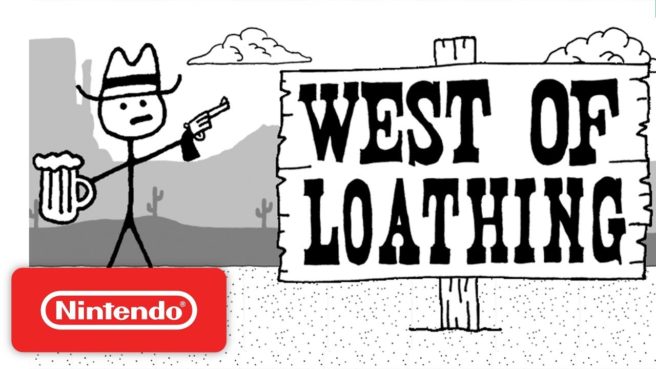 West of Loathing was announced for Switch as a console exclusive during the last Nindies Showcase. Today, Asymmetric revealed that the game is arriving on May 31. It'll be offered as a digital download on the eShop.
After it originally released on Steam last year, West of Loathing received a great deal of positive feedback. It features a hybrid of point-and-click adventure and open-world RPG gameplay.
In case you missed it previously, we have some additional information and a trailer for West of Loathing below.
West of Loathing is a single-player slapstick comedy adventure role-playing game set in the wild west of the Kingdom of Loathing universe. Traverse snake-infested gulches, punch skeletons wearing cowboy hats, grapple with demon cows, and investigate a wide variety of disgusting spittoons.

Talk your way out of trouble as a silver-tongued Snake Oiler, plumb the refried mysteries of the cosmos as a wise and subtle Beanslinger, or let your fists do the talking as a fierce Cow Puncher. Explore a vast open world and encounter a colorful cast of characters, some of whom are good, many of whom are bad, and a few of whom are ugly.

Features:

– A sprawling open world, chock full of danger, quests, puzzles, and mysteries
– Lush hand-drawn black and white graphics
– Thousands of jokes, gags, and goofs
– Crunchy turn-based combat (but only if you want it)
– Liberal use of the Oxford comma
– Over 50 hats
– Disreputable saloons
– Several gulches
– A drunk horse
Source: Asymmetric PR
Leave a Reply