Wii Party U can be purchased from the eShop in Australia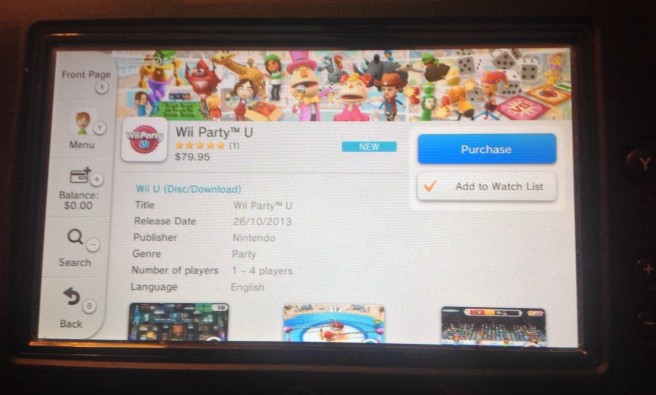 Nintendo decided against launching Wii Party U on the eShop in North America and Europe. The situation is different Down Under, however.
Yep – Wii Party U is up on the Australian Wii U eShop. It's been available since the game's launch late last week, in fact.
Why is Wii Party U being distributed on the Australian eShop but not the North American and European stores? Your guess is as good as mine!
Leave a Reply