Windjammers playable on Switch at Gamescom 2018, will have same features as PS4 / Vita versions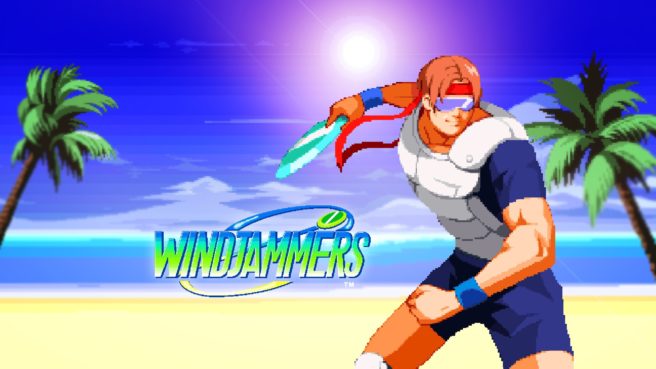 This past weekend, DotEmu revealed that Windjammers is planned for Switch. The game will be available digitally later this year.
We now have a more proper announcement from DotEmu. It's confirmed that Windjammers will be playable at Gamescom 2018 this month, and it will officially carry the same features as last year's PlayStation 4 and PS Vita versions including online rankings and a number of modes.
Here's the full PR
Power disc enthusiasts Dotemu announced that Windjammers will hit the Nintendo Switch this year. The Switch version mirrors the full game as released last year on PlayStation 4 and PS Vita with online rankings, several great modes and Windjammin'.

Windjammers is the ultimate competitive disc-throwing game. Featuring five game modes (Arcade, Infinite, Local Versus, Online Quick Match & Ranked Match), Windjammers will fling Switch fans ample opportunities to jam the wind and their opponents in a variety of ways. With six radical characters to master, each with their own unique skills and super throws, competitors will have plenty of options in honing their jammin' across six vibrant arenas.

Windjammers is the ultimate competitive multiplayer game with easy to learn control systems, making it perfect for the Switch. Jammin' on the beach in your sweet Windjammers gear is now a reality as you can play Windjammers anywhere, anytime – and with local multiplayer you can live all of your wildest Windjammers fantasies with just the touch of a button.

The 1994 cult classic was initially released on the NeoGeo arcade system where it earned a loyal following spanning decades. Dotemu's port of what's hailed as the most important sports game of all time by many important people around the world launched last year on PlayStation 4 and Vita to positive critical reception and commercial success.
Source: DotEmu PR
Leave a Reply