World building RPG EGGLIA Rebirth gets an English trailer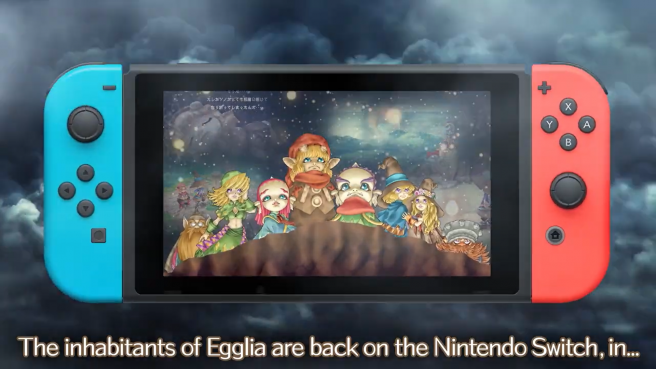 The English version of EGGLIA Rebirth has now been confirmed by publisher Brownies, and an English trailer has released. This trailer shows off some of the Switch gameplay with English subtitles and includes story segments, combat, and menus/UI.
None of this footage is showing the English version yet, but it has been confirmed to be coming at a release date not yet disclosed. The Japanese version of EGGLIA Rebirth will come to Switch on December 16, 2021.
More about the game can be read in the short summary below.

A young girl born to save the world and a Redcap once destined for violence. A story hatched from within precious eggs; a tale of meeting and parting ways…

A fantasy adventure with a thrilling story and beautiful graphics, EGGLIA is an RPG you will want to return to again and again.

Join colorful characters of varying races including Brownies, Dwarves, Gremlins and Aloes as they work together to revive the lands of EGGLIA, sealed away within mysterious eggs.

EGGLIA Rebirth has players unlocking different playfields sealed within mysterious eggs and exploring them with a dice-based control system, exploring the world, borrowing the skills of spirits and feeding them delicious food to evolve their powers, collecting materials to build and furnish homes for the residents of EGGLIA, and meeting and helping the villagers.

The game was made by some notable talent, including director and character designer Shinichi Kameoka, background designer Koji Tsuda, and composers Yoko Shimomura and Yoshitaka Hirota.
Leave a Reply