World of Final Fantasy Maxima director on bringing the game to Switch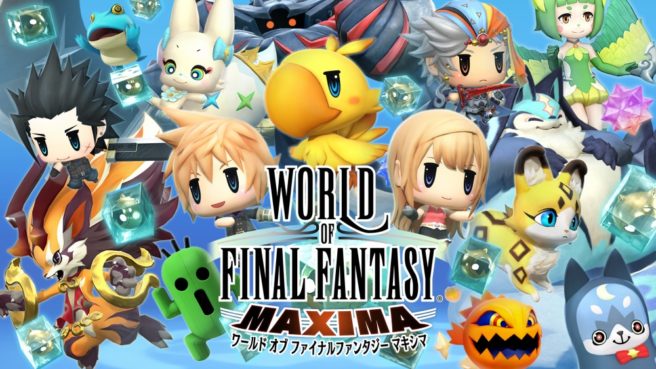 Last month, Square Enix announced a ton of Final Fantasy games for Switch. As far as mainline titles go, we'll be getting Final Fantasy VII, IX, X / X-2 HD Remaster, and XII: The Zodiac Age. If that wasn't enough, Square Enix is also bringing over Chocobo's Mystery Dungeon Every Buddy!, Final Fantasy Crystal Chronicles Remastered Edition, and World of Final Fantasy Maxima. Oh, and Final Fantasy XV Pocket Edition HD is alrady available on the eShop.
At the Tokyo Game Show last month, Square Enix spoke about bringing all of these Final Fantasy games to Switch (and additional platforms in general). It was mentioned that fans wanted to play them on more systems, so this was their answer to that.
World of Final Fantasy Maxima director Hiroki Chiba also shared some interesting comments about releasing his title on Switch. The original release sold 200,000 units in Japan and 900,000 units overseas, and he had the impression that there were still more people that wanted to play it. Chiba wanted to bring the game to other consoles to "balance it out" among other titles, but Square Enix and Nintendo originally rejected the proposal. Unfortunately, it wasn't explained what was meant by this.
Chiba initially continued the PC version's development and eventually received permission to develop for Switch. The PC version had taken about a year to develop, so during that time he was able to accrue a lot of opinions from players.
World of Final Fantasy Maxima launches for Switch worldwide on November 6. Other Final Fantasy games will follow in 2019.
Leave a Reply