World of Final Fantasy Maxima seemingly a digital-only release on Switch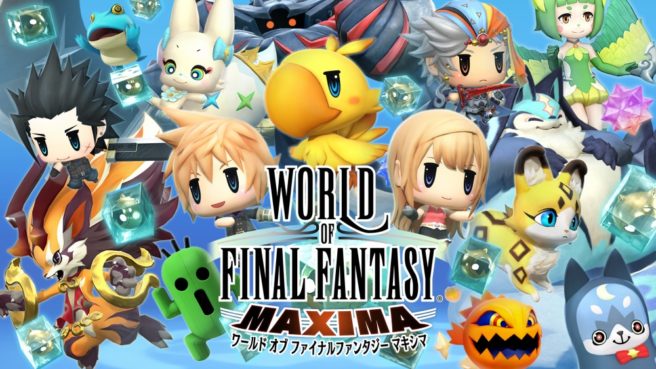 There's been a quick turnaround between the announcement and release of World of Final Fantasy Maxima. You'll likely remember that Square Enix revealed the game for Switch during a mid-September Nintendo Direct. It's less than two weeks away at this point, as we'll be seeing it on November 6. Yet despite being so close, there's still some uncertainty surrounding World of Final Fantasy Maxima.
Head over to retailer sites like Amazon – or Square Enix's own store – and you'll see that World of Final Fantasy can be pre-ordered for Xbox One. However, the Switch version is nowhere to be seen. With such a short amount of time until launch, while nothing is official just yet, it's essentially confirmed that World of Final Fantasy Maxima will be digital-only on Switch.
We did attempt to ask Square Enix about the situation before putting up this post. We contacted the company as late as this week in hopes of finding out one way or another, but after trying to follow up on this a few times, we weren't given a definitive answer. Again, this is concerning given how close we are to launch.
In Japan, the situation doesn't appear to be any different. We're not aware of any plans to offer a physical version in that country – if anyone has heard otherwise, do let us know.
That's all of the information we have about the situation at present. For now, it seems you'll need to purchase World of Final Fantasy Maxima on the Switch eShop, where it'll cost $39.99.
Here are the latest screenshots by the way:
Leave a Reply