Wreck-It Ralph makes an appearance in Fortnite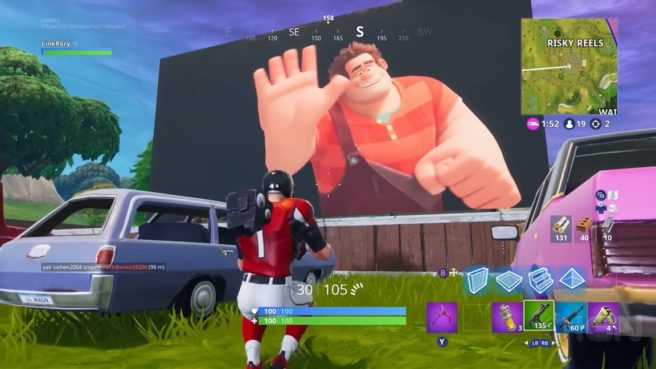 Fortnite players have spotted an interesting cameo on Fortnite. Over at Risky Reels, Ralph from Wreck-It Ralph can be seen briefly appearing on a movie screen. He waves, then quickly heads off screen.
Here's a look:
The question is, was this just a simple cameo or is there something bigger in store for Wreck-It Ralph in Fortnite? Earlier this year, Disney teamed up with Epic for a limited time mode featuring Thanos from The Avengers. It remains to be seen if something similar will happen with Ralph.
Leave a Reply