Xenoblade Chronicles 3 introduces Millick Meadows, Eagus Wilderness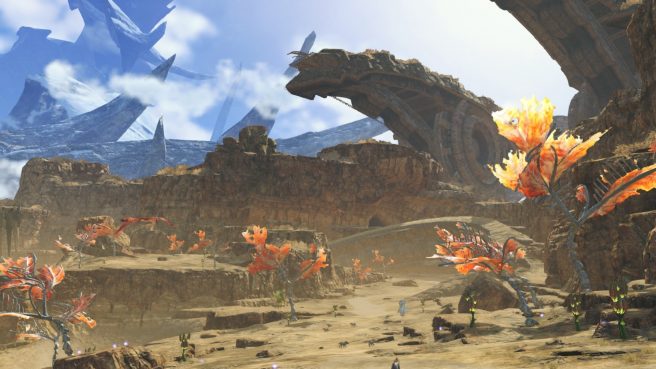 Nintendo has continued its rollout of information for Xenoblade Chronicles 3, and is now introducing two of the RPG's major areas: Millick Meadows and Eagus Wilderness.
As for Millick Meadows, the environment has a river that flows through the vast grasslands. Despite the lush nature and scenery, players will have to watch out for creatures that "don't take kindly to passers-by." Even plants pose a risk.
Moving out to Eagus Wilderness, Nintendo mentioned that this is a place where you could get sand in your shoes. Further teased is "a familiar landmark while evading this desert's sandstorms," with a "giant mechanical finger" specifically called out.
Get a closer look at Millick Meadows and Eagus Wilderness in Xenoblade Chronicles 3 below.
Xenoblade Chronicles 3 is set to bring together the futures of Xenoblade Chronicles and Xenoblade Chronicles 2. Director Tetsuya Takahashi has already spoken about how the game features a broken great sword of Mechonis and the body of the Urayan Titan with a big gaping hole. These two come from the first and second Xenoblade titles respectively. You can check out Takahashi's full message here.
Xenoblade Chronicles 3 launches for Switch on July 29, 2022.
Leave a Reply