Yacht Club Games announces video presentation for August 28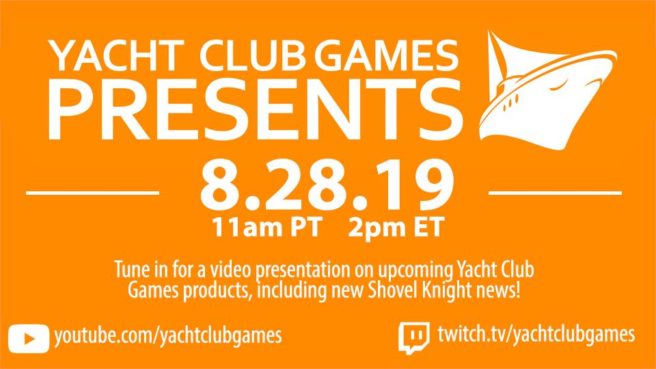 Yacht Club Games will host a new video presentation on August 28, the company announced today. We can expect news about upcoming products, including Shovel Knight.
The broadcast goes live at the following times:
– 11 AM PT
– 2 PM ET
– 7 PM in the UK
– 8 PM in Europe
Fans can watch Yacht Club Games' presentation on YouTube and Twitch.
Leave a Reply