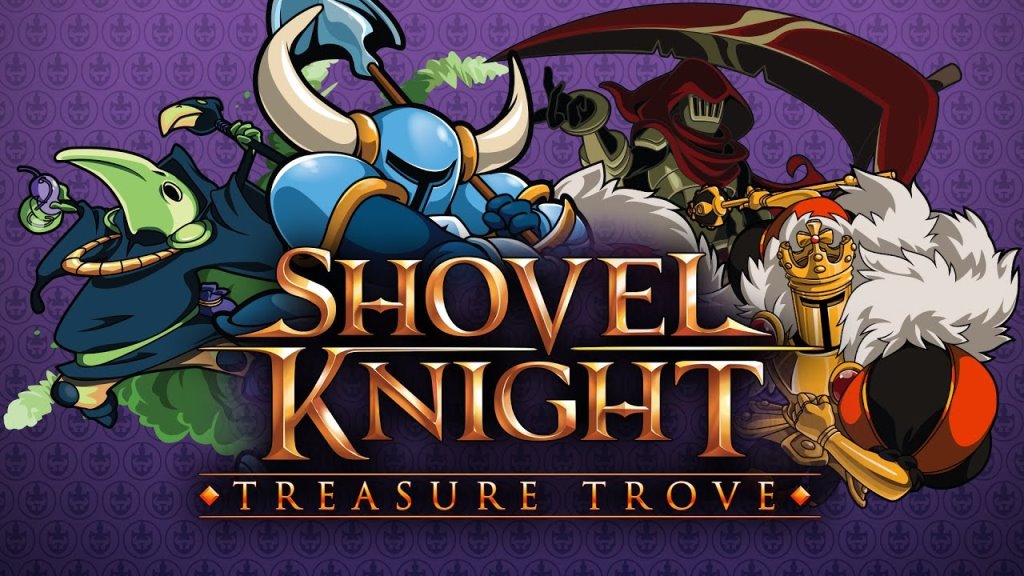 Yacht Club Games announced today that they reached a major milestone: development of both Shovel Knight: King of Cards and Shovel Knight Showdown is now complete. This means that development on everything that was announced in the initial Kickstarter campaign for Shovel Knight is now finished, and Yacht Club Games can move on to other projects.
Both Shovel Knight: King of Cards and Shovel Knight Showdown are planned for a release on Nintendo Switch in December.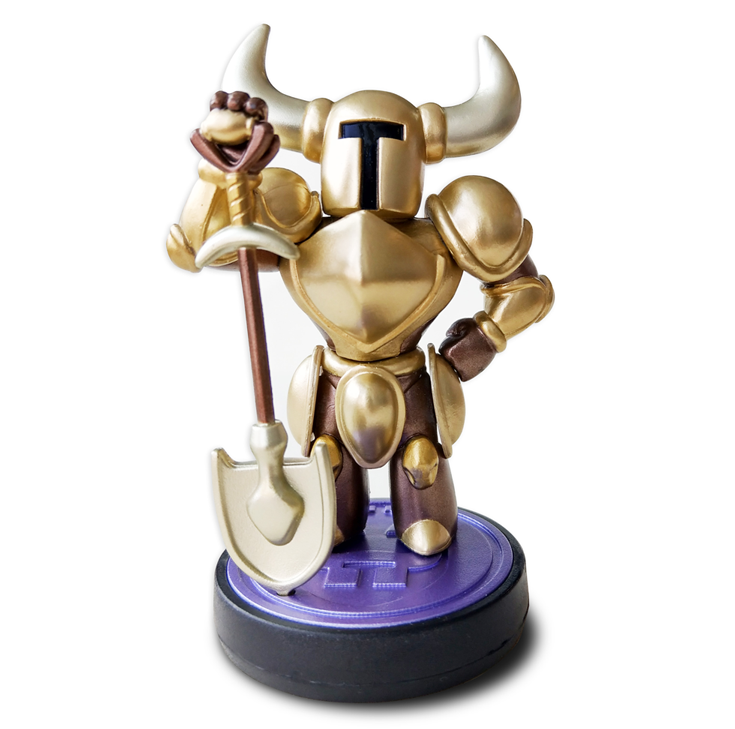 Yacht Club Games has officially announced the Shovel Knight Gold Edition amiibo. Like everything else Shovel Knight-related, it is planned for December.
Here's what you can expect from the amiibo: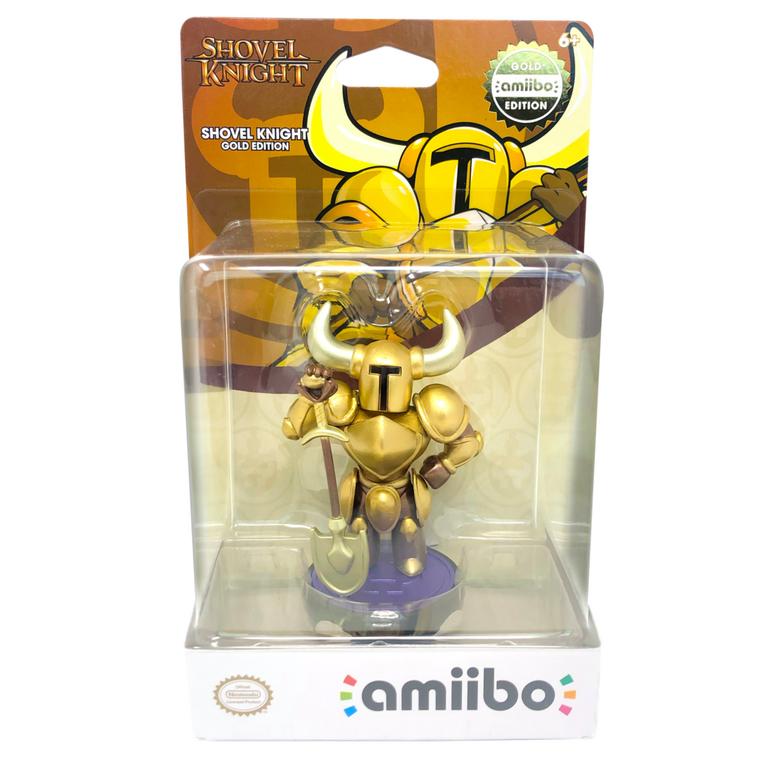 Update (9/5): Best Buy has now opened pre-orders here.
---
Original (9/4): GameStop has added in an online listing for the brand new gold Shovel Knight amiibo. Thanks to that, we finally have a look at the figure. See the first image of it above.
You can pre-order the gold Shovel Knight amiibo on GameStop's website here.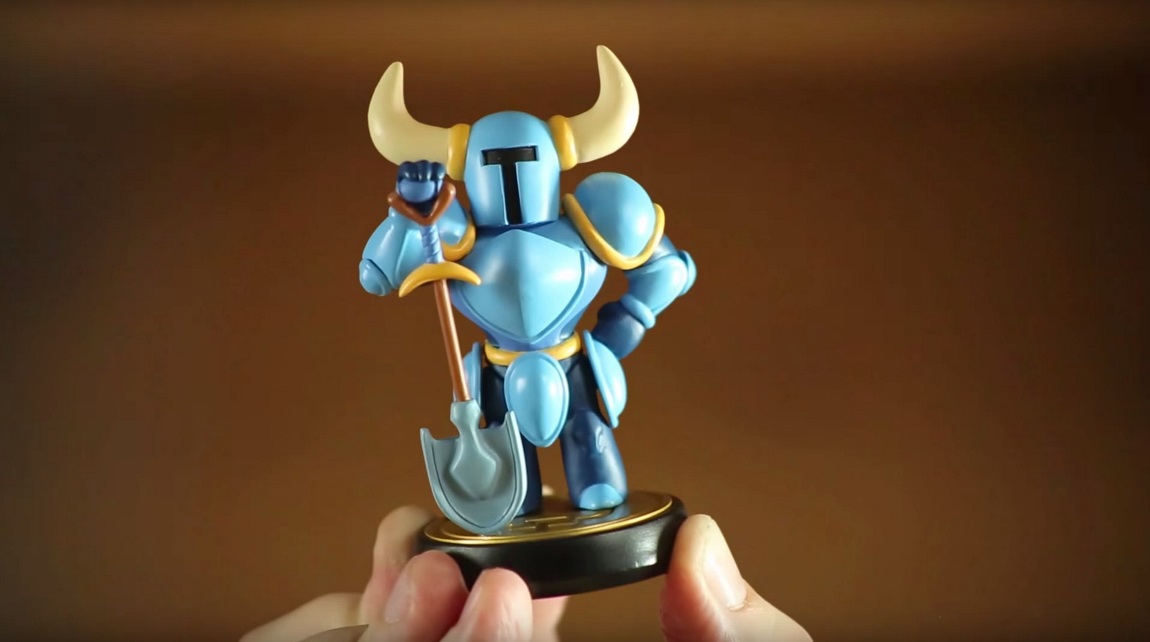 Rumblings of a new gold Shovel Knight amiibo date back to last year. However, Yacht Club Games has yet to say anything about such a figure, and it seemed unlikely to happen at this point. Yet within the past couple of days, fans have noticed that the mystery amiibo has been available to pre-order at GameStop.
The gold Shovel Knight amiibo actually isn't present on GameStop's website (at least currently). Having said that, there are numerous reports of consumers being able to reserve it in store. It is officially listed as "Gold Shovel Knight for Switch" and costs $15.99.
There's still no word on when it could release, and Yacht Club Games still hasn't made an official announcement. We know that the Shovel Knight series has a new 3-pack dropping in December, but the only news we've had about this particular amiibo comes from retailers. Hopefully we'll have a better understanding about what's planned soon.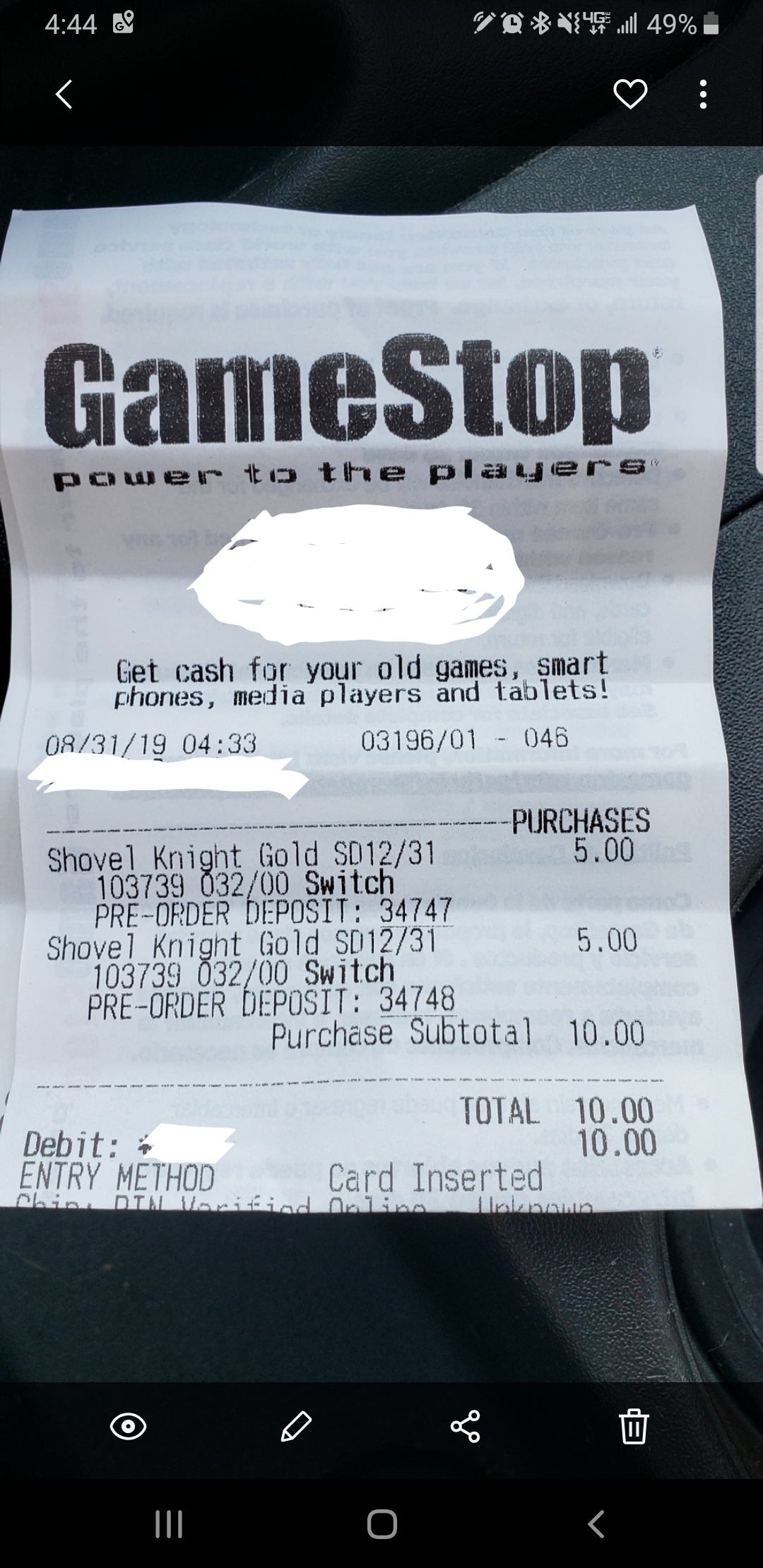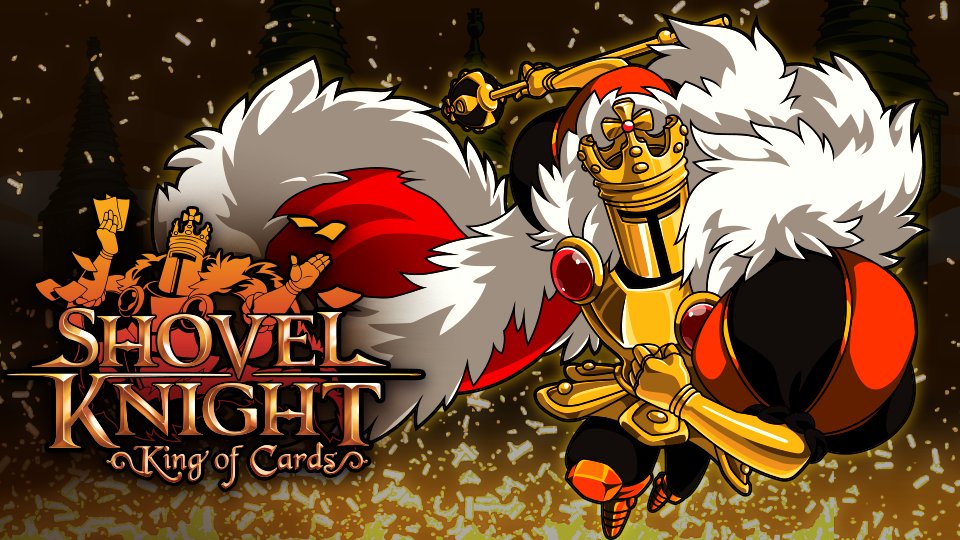 During its video presentation today, Yacht Club Games provided an update on its slate of upcoming Shovel Knight projects. Shovel Knight: King of Cards, Shovel Knight Showdown, the physical release for Switch, and upcoming amiibo 3-pack are slated for December.
Here are some new details about amiibo functionality: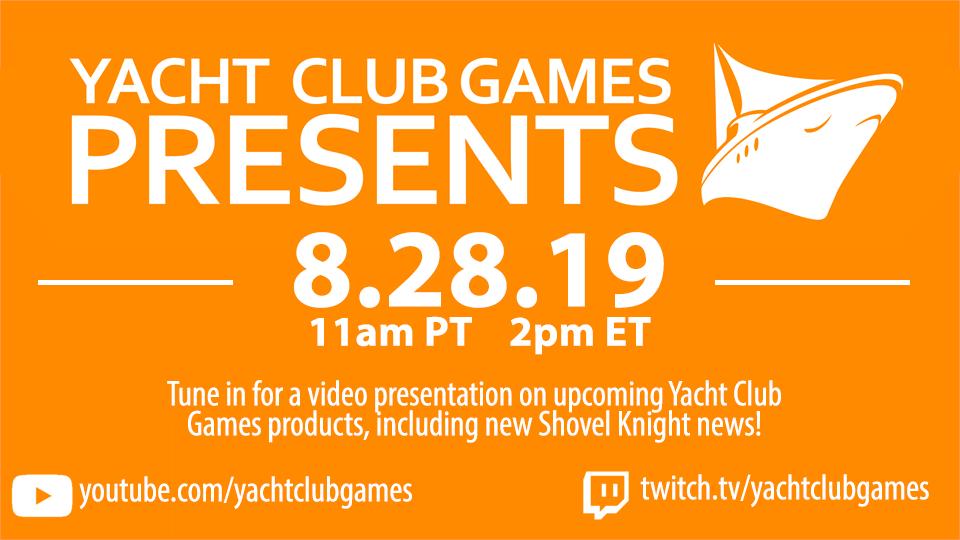 Yacht Club Games will be kicking off its new video presentation soon. The broadcast begins at 11 AM PT / 2 PM ET / 7 PM in the UK / 8 PM in Europe.
You can watch the presentation as it happens below. We'll report back with any notable announcements.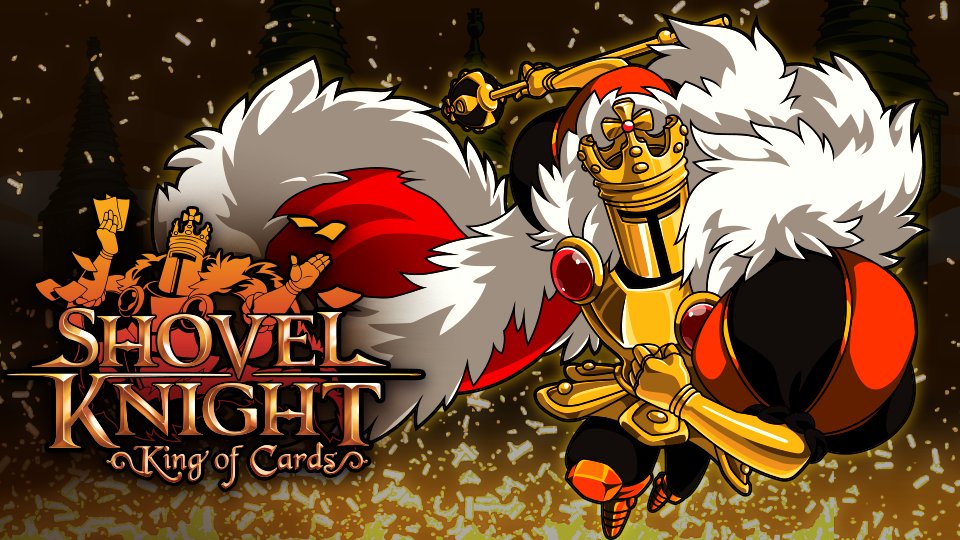 Shovel Knight: King of Cards is currently playable at Gamescom 2019, though only for the media. In any case, you can view the latest footage as captured at the event by GameXplain below.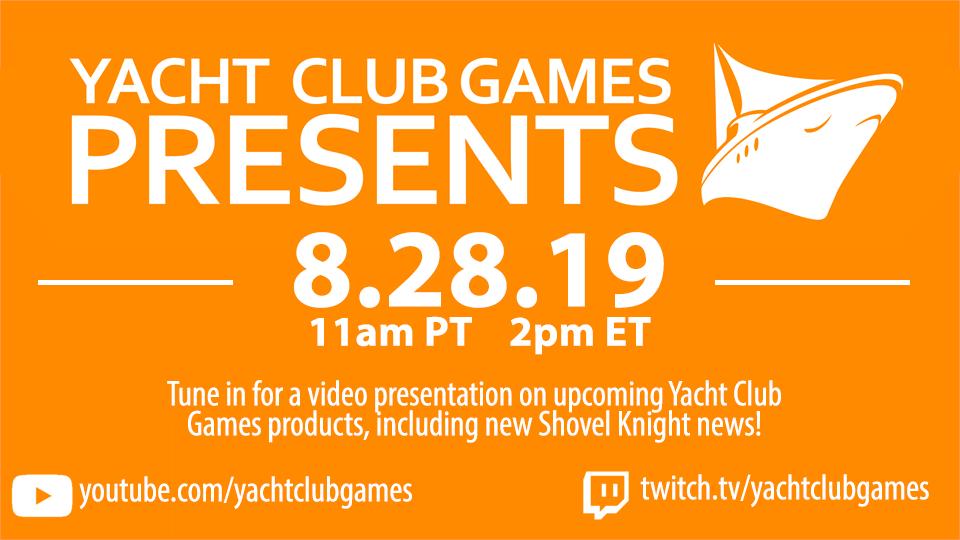 Yacht Club Games will host a new video presentation on August 28, the company announced today. We can expect news about upcoming products, including Shovel Knight.
The broadcast goes live at the following times: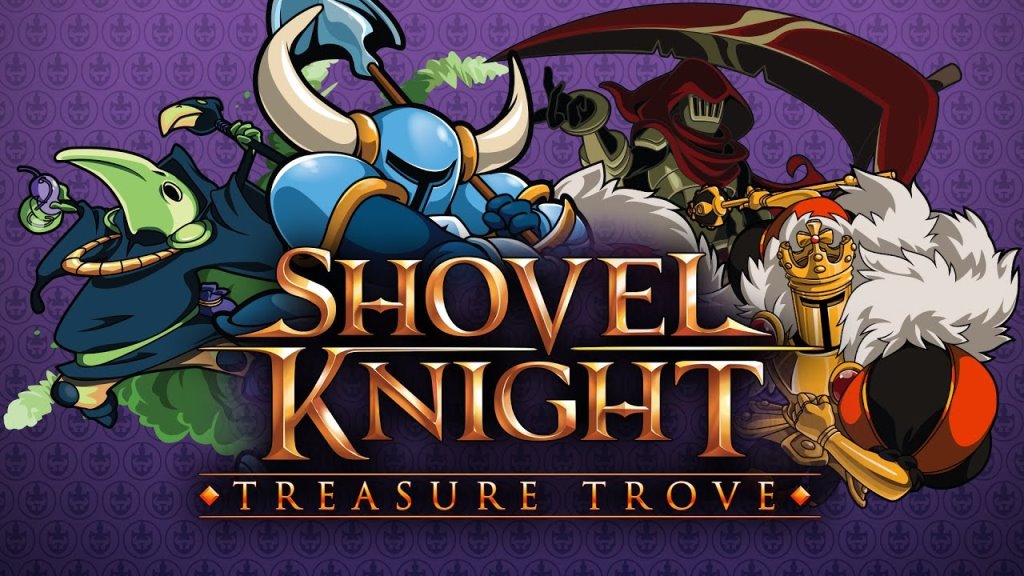 It's tough to believe, but Shovel Knight's journey is almost at its end. After the original game's debut way back in 2014, Shovel Knight: King of Cards and Shovel Knight Showdown will finally be wrapping things up later this year. While we'll have to wait a bit longer than expected since a delay was announced a couple of months ago, the last bit of Shovel Knight content should be wrapped up very soon.
We recently spoke with Yacht Club Games pixel artist and animator Sandy Gordon about Shovel Knight: King of Cards and Showdown, along with a bunch of other things. Gordon commented on how the two titles have changed since we've first heard about them, what to expect from Showdown's story mode, and more. Other topics include a special "Dumb Ideas" document Yacht Club Games has, Switch sales, what lies ahead for the future, and we even tried to ask about Shovel Knight's appearance in Super Smash Bros. Ultimate – with limited success.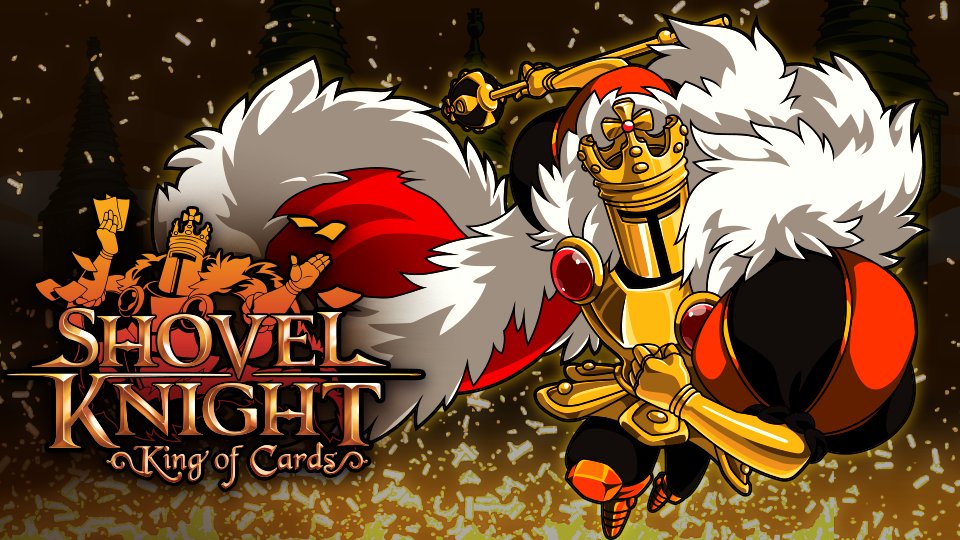 During E3, Yacht Club Games kindly took time out of their busy schedule to meet with us for a one-on-one interview. Among the topics we discussed, pixel artist and animator Sandy Gordon revealed a design philosophy to Nintendo Everything which they made ample use of throughout development of the upcoming Shovel Knight: King of Cards expansion.
Our full interview will be going live soon, but until then you can learn a little more by checking below.